Copper-oxygen adduct complexes
The new copper-oxygen adduct complexes according to the present invention are thermally stable at room temperature (and above), for the first time, as well as in oxygen-containing atmosphere, i.e. stable as a solid and suitable for being used as oxidation catalysts especially in industrial chemistry, for instance for the oxidation of benzene to phenol or of methane to methanol, for the oxidation of hydrogen, aromatic and aliphatic, saturated and unsaturated hydrocarbons as well as alcohols and amines.<p>
The possibility of using monovalent copper complexes with tripodal tetradentate ligands as an oxidising agent is definitely known by the state of the art. These are, however, thermally instable due to their oxygen sensitivity (i.e. they can only be conserved for a short time at temperatures significantly inferior to 0°C) and, thus, only usable in a restricted manner as oxidation catalysts. The invention at hand overcomes this disadvantage in the state of the art first by complexing a tripodal tetradentate ligand with a Cu-(I) compound and then by replacing the anion of this complex with a tetraarylborate and finally by exposing the [Cu-L]-tetraarylborate complex to a oxygen-containing atmosphere. This last reaction step is also suitable for being used in detecting oxygen.<p> These oxidation methods can be transferred by the invention at hand from laboratory scale to a industrial application: The copper-(II)-oxygen adduct complexes according to the present invention are, for instance, suitable for being deposited as reactive components in mesoporous phases such as molecular sieves or on zeolites or polystyrenes.
Further Information: PDF
TransMIT Gesellschaft für Technologietransfer mbH
Phone: +49 (0)641/943 64-12
Contact
Dr. Peter Stumpf
Media Contact
info@technologieallianz.de
TechnologieAllianz e.V.
Alle Nachrichten aus der Kategorie: Technology Offerings
Zurück zur Startseite
Neueste Beiträge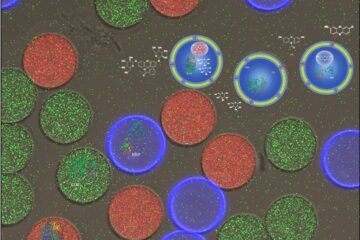 An artificial cell on a chip
Researchers at the University of Basel have developed a precisely controllable system for mimicking biochemical reaction cascades in cells. Using microfluidic technology, they produce miniature polymeric reaction containers equipped with…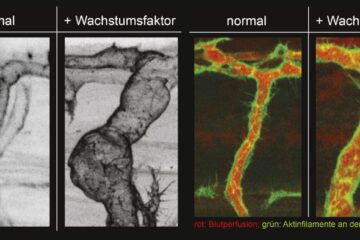 Specific and rapid expansion of blood vessels
Nature Communications: KIT researchers identify a new mechanism to control endothelial cell size and arterial caliber – basis for better treatment of heart infarct and stroke. Upon a heart infarct…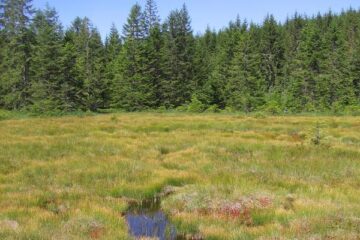 Climate change drives plants to extinction in the Black Forest in Germany
Climate change is leaving its mark on the bog complexes of the German Black Forest. Due to rising temperatures and longer dry periods, two plant species have already gone extinct…