Product Switch Amine separation and catalyst recycling
Scientists at the RWTH Aachen University invented a straightforward method for the separation of amines produced via homogeneous catalyzed processes allowing the reutilization of the catalyst.
Product Switch is particularly attractive for industrially relevant Buchwald-Hartwig (B-H) coupling reactions, (enantioselective) catalytic hydrogenation of imines and enamines, reduction of amides, nitriles, and nitro- compounds as well as for hydroamination and hydroamino¬methylation reactions. This new integrated protocol enables a gentle catalyst separation and product isolation using standard glass equipment, generates no salt load and preserves catalyst's integrity. The formation of CO2–amine adducts is the key idea behind Product Switch allowing the facile separation of amines from organic solutions under very mild conditions. The catalyst remains active in the organic phase and can be reused. Product Switch allows the separation and the isolation of all single components even in the complex case of the Buchwald-Hartwig reaction containing catalyst, products (amines) and by-products (adducts of organic base and inorganic acid or inorganic salts).
Further Information: PDF
PROvendis GmbH
Phone: +49 (0)208/94105 10
Contact
Dipl.-Ing. Alfred Schillert
Media Contact
info@technologieallianz.de
TechnologieAllianz e.V.
All latest news from the category: Technology Offerings
Back to home
Newest articles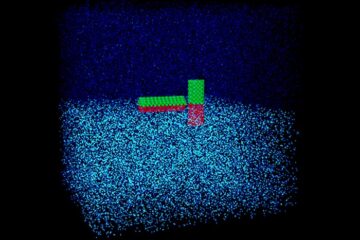 Simulations shed significant light on janus particles
Interfacial diffusion of nanoparticles strongly affected by their shape and surface coating. Named for a Roman god, Janus particles refer to nanoparticles that possess surfaces with two or more distinct…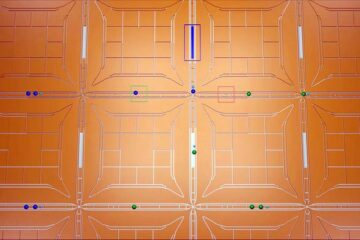 How big does your quantum computer need to be?
What size will a quantum computer need to be to break Bitcoin encryption or simulate molecules? Quantum computers are expected to be disruptive and potentially impact many industry sectors. So…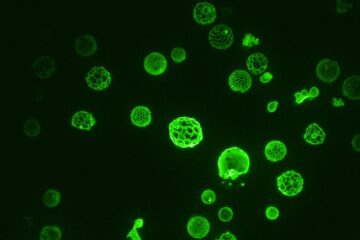 Hungry yeast are tiny, living thermometers
Membranes are crucial to our cells. Every cell in your body is enclosed by one. And each of those cells contains specialized compartments, or organelles, which are also enclosed by…