PEG-anchor: Anchor plate for the temporary fixation of hollow organs
The present invention generally applies to the fixation of hollow organs such as the stomach or the baldder to an outer structure, e.g. to the abdominal wall. The main field of application is in particular the percutaneous endoscopic gastrostomy (PEG) sonde.
PEG-sondes are applied by various techniques, especially by the so-called pull-through and the direct punctation (or push) technique. The latter is predominantly applied, when a stenosis of the upper gastrointestinal tract by a tumor prohibits oral access due to the consumption of space, but also due to the fact that the pull-through method is discussed in the literature to cause inoculation metastasis.
Commercial Opportunities
On behalf of the RWTH Aachen University, PROvendis is seeking for interested companies for cooperation and/or licensing.
Current Status
A prototype has been built for demonstration. We are happy to inform you about the patent status.
Competitive Advantages
•Laminar fixation
•Only one puncture
•Low risk of infection
•Low risk of bleeding
•Time- and cost-saving
Further information: PDF
PROvendis GmbH
Phone: +49 (0)208/94105 10
Contact
Dipl.-Ing. Alfred Schillert
As Germany's association of technology- and patenttransfer agencies TechnologieAllianz e.V. is offering businesses access to the entire range of innovative research results of almost all German universities and numerous non-university research institutions. More than 2000 technology offers of 14 branches are beeing made accessable to businesses in order to assure your advance on the market. At www.technologieallianz.de a free, fast and non-bureaucratic access to all further offers of the German research landscape is offered to our members aiming to sucessfully transfer technologies.
Media Contact
info@technologieallianz.de
TechnologieAllianz e.V.
Alle Nachrichten aus der Kategorie: Technology Offerings
Zurück zur Startseite
Neueste Beiträge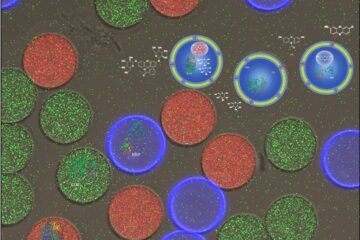 An artificial cell on a chip
Researchers at the University of Basel have developed a precisely controllable system for mimicking biochemical reaction cascades in cells. Using microfluidic technology, they produce miniature polymeric reaction containers equipped with…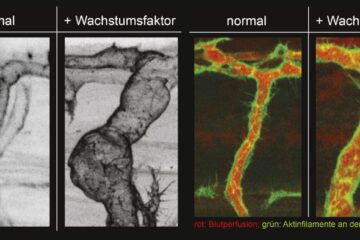 Specific and rapid expansion of blood vessels
Nature Communications: KIT researchers identify a new mechanism to control endothelial cell size and arterial caliber – basis for better treatment of heart infarct and stroke. Upon a heart infarct…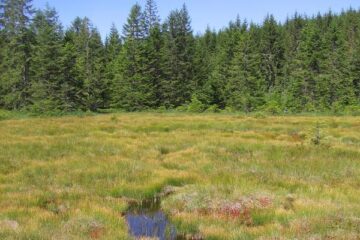 Climate change drives plants to extinction in the Black Forest in Germany
Climate change is leaving its mark on the bog complexes of the German Black Forest. Due to rising temperatures and longer dry periods, two plant species have already gone extinct…