Optical Clearing – Non-harmful optical clearing of biological samples
There is currently a strongly growing need for methods and chemicals for the preparation of large biological samples for three-dimensional imaging. The invented substance and protocol are of high interest for any supplier or company in the field of microscopy and imaging techniques. The unique selling proposition is that the herewith offered invention constitutes the sole methodology optical clearing of biological samples without use of harmful chemicals combined with high quality fluorescence preservation. The invented substance and protocol is routinely used by the inventors and has thus been shown to be robust for general laboratory usage.
On behalf of the University of Duisburg and Essen, PROvendis offers access to rights for commercial use as well as the opportunity for further co-development, e.g. of a kit. In case of interest we will be pleased to inform you about the patent status.
Further information: PDF
PROvendis GmbH
Phone: +49 (0)208/94105 10
Contact
Dipl.-Ing. Alfred Schillert
As Germany's association of technology- and patenttransfer agencies TechnologieAllianz e.V. is offering businesses access to the entire range of innovative research results of almost all German universities and numerous non-university research institutions. More than 2000 technology offers of 14 branches are beeing made accessable to businesses in order to assure your advance on the market. At www.technologieallianz.de a free, fast and non-bureaucratic access to all further offers of the German research landscape is offered to our members aiming to sucessfully transfer technologies.
Media Contact
info@technologieallianz.de
TechnologieAllianz e.V.
Alle Nachrichten aus der Kategorie: Technology Offerings
Zurück zur Startseite
Neueste Beiträge
A precise mixture of light and sound
Nanoscale sound waves vibrate artificial atom A German-polish research team from Augsburg, Münster, Munich and Wrocław successfully mixed nanoscale sound waves and light quanta. In their study published in Optica…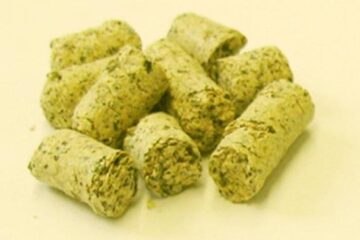 Vegetable proteins replace petroleum-based raw materials
Just like cellulose, lignin and fats, proteins are renewable raw materials. Their potential for the chemical industry remains largely untapped. Research teams at the Fraunhofer Institute for Process Engineering and…
An autonomous high-speed transporter for tomorrow's logistics
The Fraunhofer Institute for Material Flow and Logistics IML is developing a new generation of automated guided vehicles. "LoadRunners" use artificial intelligence and communicate via 5G to organize themselves as…