Method for direct formamide or acetamide for-mation of adamantane derivatives
This invention offers a new method for the direct and halogen-free formamide or acetamide formation of adamantane.
The adamantane modifications are chosen to enhance lipophilicity and stability of drugs, thereby improving their pharmacokinetics. Amido- and amino admantane derivatives can be used as drug delivery systems. They are able to overcome the blood-brain barrier and are competent to penetrate into the fatty tissue.
Due to these properties adamantane derivates are already used as therapeutics (e.g. for neurodegenerative diseases) and cosmetics. They are, for example, used as antiviral drugs or to treat Parkinson?s as well as Alzheimer?s diseases.
Further information: PDF
TransMIT Gesellschaft für Technologietransfer mbH
Phone: +49 (0)641/943 64-12
Contact
Dr. Peter Stumpf
As Germany's association of technology- and patenttransfer agencies TechnologieAllianz e.V. is offering businesses access to the entire range of innovative research results of almost all German universities and numerous non-university research institutions. More than 2000 technology offers of 14 branches are beeing made accessable to businesses in order to assure your advance on the market. At www.technologieallianz.de a free, fast and non-bureaucratic access to all further offers of the German research landscape is offered to our members aiming to sucessfully transfer technologies.
Media Contact
info@technologieallianz.de
TechnologieAllianz e.V.
Alle Nachrichten aus der Kategorie: Technology Offerings
Zurück zur Startseite
Neueste Beiträge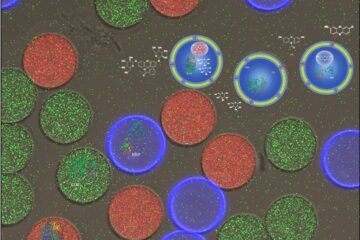 An artificial cell on a chip
Researchers at the University of Basel have developed a precisely controllable system for mimicking biochemical reaction cascades in cells. Using microfluidic technology, they produce miniature polymeric reaction containers equipped with…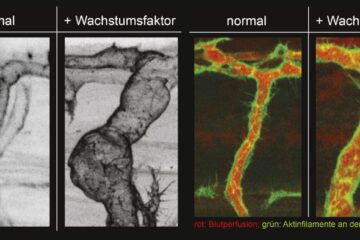 Specific and rapid expansion of blood vessels
Nature Communications: KIT researchers identify a new mechanism to control endothelial cell size and arterial caliber – basis for better treatment of heart infarct and stroke. Upon a heart infarct…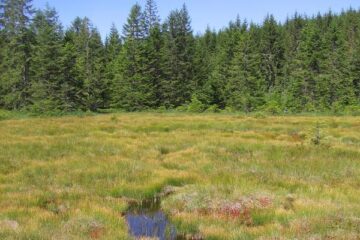 Climate change drives plants to extinction in the Black Forest in Germany
Climate change is leaving its mark on the bog complexes of the German Black Forest. Due to rising temperatures and longer dry periods, two plant species have already gone extinct…