Intramodullary Nail and Process for Manufacturing
This invention on the one hand describes a new kind of material for implantation especially developed for application in bones (e.g. as intramodullary nails) and on the other hand the process for manufacturing. This can be done by companies being involved in manufacturing of magnesium or ceramic implants.
Further Information: PDF
Erfinderzentrum Norddeutschland GmbH (EZN)
Phone: +49 (0)511/85 03 08 – 0
Contact
Dipl.-Ing. Andreas Deutsch
Media Contact
info@technologieallianz.de
TechnologieAllianz e.V.
Alle Nachrichten aus der Kategorie: Technology Offerings
Zurück zur Startseite
Neueste Beiträge
A precise mixture of light and sound
Nanoscale sound waves vibrate artificial atom A German-polish research team from Augsburg, Münster, Munich and Wrocław successfully mixed nanoscale sound waves and light quanta. In their study published in Optica…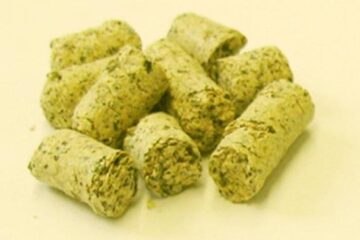 Vegetable proteins replace petroleum-based raw materials
Just like cellulose, lignin and fats, proteins are renewable raw materials. Their potential for the chemical industry remains largely untapped. Research teams at the Fraunhofer Institute for Process Engineering and…
An autonomous high-speed transporter for tomorrow's logistics
The Fraunhofer Institute for Material Flow and Logistics IML is developing a new generation of automated guided vehicles. "LoadRunners" use artificial intelligence and communicate via 5G to organize themselves as…