HypoPlant – Production of hypo-allergenic glycoproteins in plants
Glycoproteins (GPs) are of prime interest in medical sci-ence. However, the production of GPs by standard methods is still complex and expensive. Plants have been suggested as potential cost-effective and safe GP-production systems; however, major differences in the final steps of biosynthetic pathways in mammals and plants lead to different glycosylation patterns, provoking an immune response when treating humans with GPs produced in plants.
Challenge State-of-the-art approaches utilize glycosylation mutants or overexpression of the desired protein product (intending to override the cellular glycosylation machinery), although such mutants either show impaired yield or loss of vitality in com-parison to wild type. Also, rarely glycan components termi-nate in mannose residues, which is essential for uptake via mannose receptors in patients with lysosomal storage dis-eases. This invention provides a new tool to generate GPs with hypo-allergenic properties in a cost-effective way: In con-trast to current methods, the new technique enables effec-tive production of heterologous GPs by vital plants without impair¬¬ments. The technology is based on genetic modifica-tion of the plant glycosylation pathway. The technology is applicable to Solanaceous and other plants of agronomical interest. Suppression of a specific enzyme results in a general reduction of cross-reactive car-bohydrate determinants (CCD) in all tissues, leading to GPs that are better tolerated and taken up by humans.
Further Information: PDF
PROvendis GmbH
Phone: +49 (0)208/94105 10
Contact
Dipl.-Ing. Alfred Schillert
Media Contact
info@technologieallianz.de
TechnologieAllianz e.V.
All latest news from the category: Technology Offerings
Back to home
Newest articles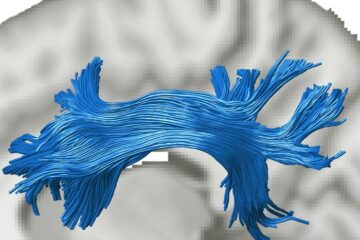 Using GPUs to discover human brain connectivity
A new GPU-based machine learning algorithm developed by researchers at the Indian Institute of Science (IISc) can help scientists better understand and predict connectivity between different regions of the brain….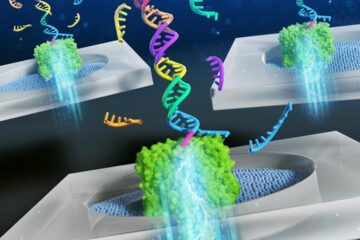 Detection of cancer biomarkers from blood samples
… using nanopore-based DNA computing technology. Cholangiocarcinoma, also known as bile duct cancer, is a cancer type with a characteristically high mortality. At the time of diagnosis, most bile duct…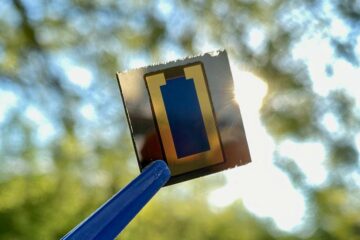 Thin-film photovoltaic technology combines efficiency and versatility
Researchers at KIT develop perovskite/CIS tandem solar cells with an efficiency of nearly 25 percent; combination of materials enables mobile applications. Stacking solar cells increases their efficiency. Working with partners…