The hail sensor developed by Prof. Dr. Löffler-Mang at University of Applied Sciences in Saarbrücken is suitable for the automatic registration of hail and for the characterisation of one single hailstone concerning its dimension and damage potential.
Further Information: PDF
Universität des Saarlandes Wissens- und Technologietransfer GmbH PatentVerwertungsAgentur der saarländischen Hochschulen
Phone: +49 (0)681/302-6340
Contact
Dr. Annekathrin Seifert (Dipl.-Chem.), Dipl.-Kfm. Axel Koch (MBA), Dr. Hauke Studier (Dipl.-Phys.)
Media Contact
info@technologieallianz.de
TechnologieAllianz e.V.
Alle Nachrichten aus der Kategorie: Technology Offerings
Zurück zur Startseite
Neueste Beiträge
A precise mixture of light and sound
Nanoscale sound waves vibrate artificial atom A German-polish research team from Augsburg, Münster, Munich and Wrocław successfully mixed nanoscale sound waves and light quanta. In their study published in Optica…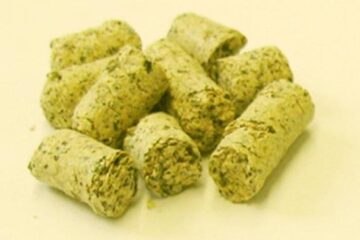 Vegetable proteins replace petroleum-based raw materials
Just like cellulose, lignin and fats, proteins are renewable raw materials. Their potential for the chemical industry remains largely untapped. Research teams at the Fraunhofer Institute for Process Engineering and…
An autonomous high-speed transporter for tomorrow's logistics
The Fraunhofer Institute for Material Flow and Logistics IML is developing a new generation of automated guided vehicles. "LoadRunners" use artificial intelligence and communicate via 5G to organize themselves as…