Diagnostic marker for quantitative imaging of beta cells based on novel radiolabeled exendin peptides
he novel radiolabeled exendin derivatives provide a highly specific diagnostic tool for the detection of beta cells in the pancreas of patients at risk of developing diabetes or already having diabetes. An imaging protocol has been developed that allows single time point quantitative SPECT/CT imaging to allow for simple, time-efficient clinical imaging.
The product is ready-to-use for clinical applications and gives for the first time the opportunity for detection of changes in beta cell mass in persons with diabetes or at risk to develop the disease. The possibility of beta cell mass quantification is fur-thermore associated to the chance of validation of therapy success with already available medicaments or new drug candidates that may preserve or increase beta cell mass.
Further information: PDF
TransMIT Gesellschaft für Technologietransfer mbH
Phone: +49 (0)641/943 64-12
Contact
Dr. Peter Stumpf
As Germany's association of technology- and patenttransfer agencies TechnologieAllianz e.V. is offering businesses access to the entire range of innovative research results of almost all German universities and numerous non-university research institutions. More than 2000 technology offers of 14 branches are beeing made accessable to businesses in order to assure your advance on the market. At www.technologieallianz.de a free, fast and non-bureaucratic access to all further offers of the German research landscape is offered to our members aiming to sucessfully transfer technologies.
Media Contact
info@technologieallianz.de
TechnologieAllianz e.V.
Alle Nachrichten aus der Kategorie: Technology Offerings
Zurück zur Startseite
Neueste Beiträge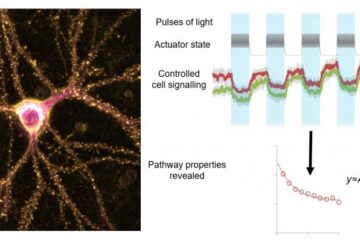 Simplified method to modify disease signaling with light
Most diseases are caused by aberrant cell signaling processes and basic research in cell signaling is needed to identify targets for future therapeutic approaches, especially in cases where no cures…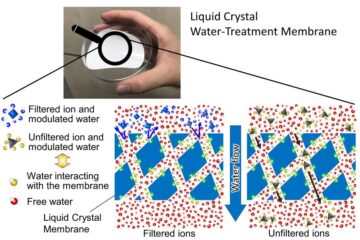 Highly selective membranes
Researchers discover how water can affect its own filtration. Membranes with microscopic pores are useful for water filtration. The effect of pore size on water filtration is well-understood, as is…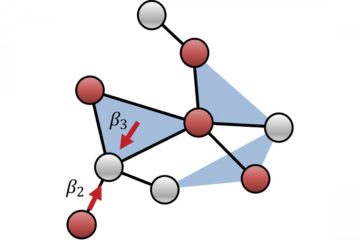 Interactions within larger social groups can cause tipping points in contagion flow
The distribution of group interactions in a social network affects the critical point at which explosive jumps in opinion, popularity, or disease spread occur. Contagion processes, such as opinion formation…