Device to carry out electrical impedance analyses in difficult to reach locations
The present invention describes a measuring probe determining the electrical conductivity through four or two wire impedance measurement. The probe is made up of a replaceable top part containing gauge with integrated electrodes. A joint links the top part to a connection piece which may either be rigid or flexible. The opposite part of the connection piece is a mount that can be used to hold a catheter as well as an endoscope among other things.
The gauge is connected to measuring instruments and a recorder throughout the probe via electrical contacting (fur or two wire technology). In case of an application in the medical sector the relevant components of the probe, i.e. those coming into contact with tissue, will be made from biocompatible plastics or ceramics. Furthermore the probe may contain an electrical or mechanical positioning device to allow for a controlled movement of the gauge to the specific point of measurement. The flexible gauge as well as the functional design allowing for it to be used as a probe or as an endoscope facilitate measurements in difficult to reach locations such as the inside of the human body. Cartilage tissue could be analysed in the knee for example resulting in information on the quality of the individual patient's cartilage quality. Furthermore the level of corrosion of implants could be defined. Thus further application fields could be the testing of materials in fields such as the medical sector, material sciences and food technology – and any other area requiring measurements in difficult to reach locations.
Further Information: PDF
PVA Mecklenburg-Vorpommern AG
Phone: +49 (0)381/49 74 741
Contact
Tobias Parikh
Media Contact
info@technologieallianz.de
TechnologieAllianz e.V.
All latest news from the category: Technology Offerings
Back to home
Newest articles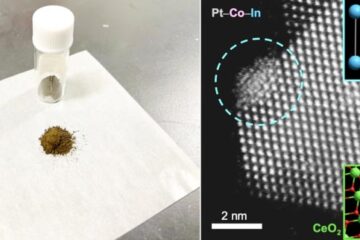 New, highly efficient catalyst for propylene production
Researchers have developed an innovative catalyst for the synthesis of propylene, which has potential benefits for the chemical industry and carbon recycling. Propylene is a colourless, flammable hydrocarbon gas that…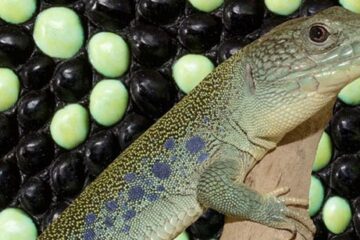 A mathematical secret of lizard camouflage
A multidisciplinary team at the UNIGE has succeeded in explaining the complex distribution of scales in the ocellated lizard by means of a simple equation. The shape-shifting clouds of starling…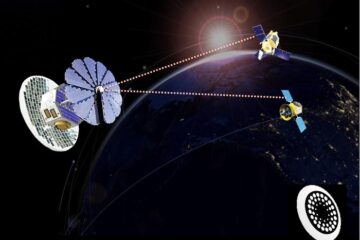 Revolutionize satellite power using laser beaming
The University of Surrey and Space Power are tackling the problem of powering satellites in Low Earth Orbit (LEO) during their eclipse period when they cannot see the sun. By…