Delta-Sensor – A novel corrosion analyser for wireless corrosion mapping of reinforced concrete structures
Corrosion of steel in concrete is a global problem, leading to billions of dollar in repair and maintenance cost. A reliable diagnosis of the condition of a reinforced concrete structure is the basis for an effective life cycle management.
Potential mapping allows a location of areas with a high risk of chloride induced corrosion of steel in concrete. Typically, a half cell potential is measured with a high resistive voltmeter between an external reference electrode and the reinforcement. However, this method requires the local destruction of the concrete cover to establish a galvanic contact between steel bars and the reference electrode. In some cases older structures cannot be analysed reliably due to the discontinuity of the reinforcement.
The novel Delta-Sensor Concrete Corrosion Analyser overcomes these disadvantages by measuring without a reinforcement connection through a direct measurement of the surface potentials between three CuSO4 half cells and the determination of the field gradient in the vicinity of depassivated reinforcement areas. The results are plotted in a corrosion map, showing precisely the position of critical areas in the concrete structure.
Further information: PDF
PROvendis GmbH
Phone: +49 (0)208/94105 10
Contact
Dipl.-Ing. Alfred Schillert
As Germany's association of technology- and patenttransfer agencies TechnologieAllianz e.V. is offering businesses access to the entire range of innovative research results of almost all German universities and numerous non-university research institutions. More than 2000 technology offers of 14 branches are beeing made accessable to businesses in order to assure your advance on the market. At www.technologieallianz.de a free, fast and non-bureaucratic access to all further offers of the German research landscape is offered to our members aiming to sucessfully transfer technologies.
Media Contact
info@technologieallianz.de
TechnologieAllianz e.V.
All news from this category: Technology Offerings
Back to the Homepage
Latest posts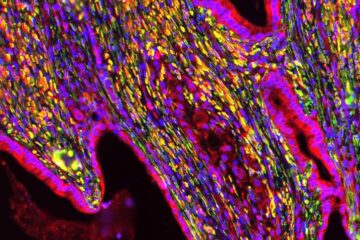 Scientists show how to attack the 'fortress' surrounding pancreatic cancer tumors
UNSW medical researchers have found a way to starve pancreatic cancer cells and 'disable' the cells that block treatment from working effectively. Their findings in mice and human lab models…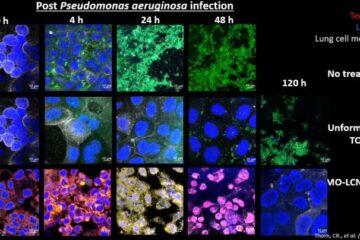 Novel nanotech improves cystic fibrosis antibiotic by 100,000-fold
World-first nanotechnology developed by the University of South Australia could change the lives of thousands of people living with cystic fibrosis (CF) as groundbreaking research shows it can improve the…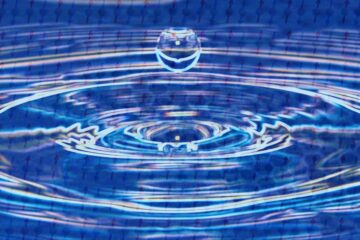 New evidence for electron's dual nature found in a quantum spin liquid
Results from a Princeton-led experiment support a controversial theory that the electron is composed of two particles. A new discovery led by Princeton University could upend our understanding of how…