Compounds activating the glmS riboswitch
Cyclohexane compounds and their use as antibiotics.
Invention – The present invention relates to cyclohexane compounds for the treatment of a bacterial infection, particularly for use as an antibiotic. Since the discovery of antibiotic substances and their use against microbes, bacteria have evolved to defend themselves by acquiring resistances. Especially in hospitals where bacteria are exposed to a wide array of antibacterial substances, multiresistant strains (e.g. MRSA) arose. This is why it is not only necessary to have an ongoing search for new antibiotic substances, but to also find and use new antibacterial targets enforcing new mechanisms of action. Riboswitches have appeared as one new promising target for antibacterial defence. Riboswitches are mostly found in the 5'-untranslated region of bacterial mRNA and regulate 2-4% of all bacterial genes. In the past it has been shown that metabolite analogues can be employed to trigger riboswitch function thereby modulating its regulatory character. Thus, it would be desirable to provide compounds that also target the glmS riboswitch and exhibit antimicrobial activity. The problem is solved by a compound according to general formula (I) as shown in the figure above. Beneficially, the compounds according to the invention can be useful as an antibacterial substance in the treatment of bacterial infection. The present invention therefore provides a novel approach to the treatment of bacterial infection.
Further Information: PDF
PROvendis GmbH
Phone: +49 (0)208/94105 10
Contact
Dipl.-Ing. Alfred Schillert
Media Contact
info@technologieallianz.de
TechnologieAllianz e.V.
Alle Nachrichten aus der Kategorie: Technology Offerings
Zurück zur Startseite
Neueste Beiträge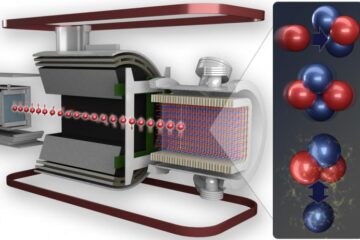 Scientists achieve higher precision weak force measurement between protons, neutrons
Through a one-of-a-kind experiment at the Department of Energy's Oak Ridge National Laboratory, nuclear physicists have precisely measured the weak interaction between protons and neutrons. The result quantifies the weak…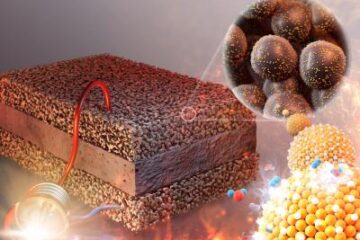 High-performance single-atom catalysts for high-temperature fuel cells
Individual Pt atoms participate in catalytic reaction to faciitate the electrode process by up to 10 times. Single-atom Pt catalysts are stable at 700 degrees Celsius and expected to stimulate…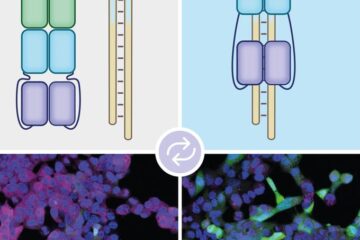 New method allows precise gene control by light
A novel optical switch makes it possible to precisely control the lifespan of genetic "copies". These are used by the cell as building instructions for the production of proteins. The…