A Novel Screen Identifying Ternary Binding Partners Of Known Interacting Proteins
Many biological processes depend on oligomeric protein-protein interactions (PPI). However, state-of-the-art in vivo PPI techniques focus on analysing binary interactions (i.e. the Split-Ubiquitin System (SUS)1). The SUS can also be used to analyse binding of three proteins in the so-called SUS Bridge Assay (SUB)2 – see Figure A. Nevertheless, this assay makes an unbiased screening approach cumbersome and its low efficiency restricts the identification of meaningful candidates.
Here, we present the first screening system in yeast that permits high-throughput screening of cDNA libraries for ternary binding partners of a known interaction couple. This is achieved by a unique combination of SUB and yeast mating. Technical prerequisites are special "2in1"-vectors3, which allow simultaneous transformation of "Bait I" and "Bait II" on a single plasmid in yeast of one mating type and the cDNA library in the other – see Figure B.
Further information: PDF
Eberhard Karls Universität Tübingen
Phone: +49 (7071) 29-72639
Contact
Dr. Rolf Hecker
As Germany's association of technology- and patenttransfer agencies TechnologieAllianz e.V. is offering businesses access to the entire range of innovative research results of almost all German universities and numerous non-university research institutions. More than 2000 technology offers of 14 branches are beeing made accessable to businesses in order to assure your advance on the market. At www.technologieallianz.de a free, fast and non-bureaucratic access to all further offers of the German research landscape is offered to our members aiming to sucessfully transfer technologies.
Media Contact
info@technologieallianz.de
TechnologieAllianz e.V.
All latest news from the category: Technology Offerings
Back to home
Newest articles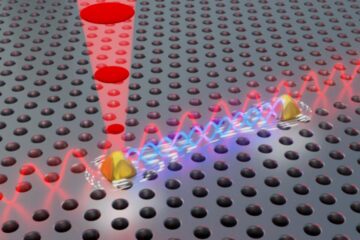 Nanoscopic advance of colossal significance
In a new breakthrough, researchers at the University of Copenhagen, in collaboration with Ruhr University Bochum, have solved a problem that has caused quantum researchers headaches for years. The researchers…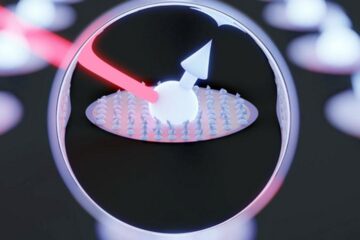 Qubits on strong stimulants
Researchers find ways to improve the storage time of quantum information in a spin rich material. An international team of scientists have demonstrated a leap in preserving the quantum coherence…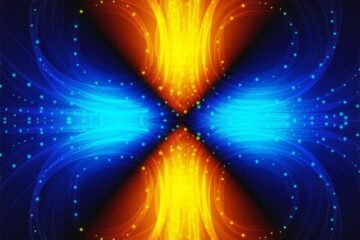 Quantum sensors see Weyl photocurrents flow
Boston College-led team develops new quantum sensor technique to image and understand the origin of photocurrent flow in Weyl semimetals. Quantum sensors can be used to reveal a surprising new…