Your wine glass and whether you hold it determines how much you pour
After witnessing how environmental cues like plate size and food labels impact eating behaviors, researchers decided to take a look at how similar factors impact drinking experiences.
In their new study by Doug Walker, Laura Smarandescu, and Brian Wansink, drinkers unintentionally poured larger servings when their glasses were wider, when the pourers held them in their hands, and when the glassware matched the wine.
For this study, the researchers recruited 73 students (all of legal drinking age) who drank at least one glass of wine a week. The students were brought to several different stations and were asked to pour themselves a normal serving of wine. At each of these stations, the researchers manipulated environmental cues to measure their effects.
They used three different types of wine glasses to test the effect of size and shape: Large, Wide, or Standard. To see if participants subconsciously drank more when they anticipated a meal, some stations featured a large or small place setting. To examine the effects of pouring position, students either poured their wine into a glass they were holding or into glass placed on a table. To examine the visual effects of color contrast, there was either low contrast between the wine and the glass (white wine in a clear glass) or high contrast (red wine in a clear glass).
As the researchers suspected, several environmental cues lead to over pouring. When glasses were wider, participants poured 11.9% wine. The students poured 12.2% more wine when they were holding their glasses, compared to pouring into glasses placed on a table. When there was low contrast between the glass and the wine (white wine in a clear glass), participants poured 9.2% more wine than when there was high contrast (red wine in a clear glass).
Now you know that you're likely to overpour if you choose a wide glass, hold your glass while serving, or select a wine that matches your glass—but the good news is that, retrospectively, people seem to be aware of how these cues influence their pours.
After each student finished the study, researchers asked them to rate the degree to which they felt each element impacted them. Overall, the students were highly accurate; they rated glass width, color contrast, and glass-holding as most influential, and those three factors had indeed lead to the most significant overpouring.
Being aware of the wine cues that impact pouring can help drinkers monitor their intake. However, knowing that you'll pour more into a wide glass is different than knowing just how many ounces you'll pour. When trying to monitor your alcohol consumption accurately, realize that you may be serving yourself 12% more alcohol than you originally planned. When given the option, choose a narrower glass, place your glass on a table before pouring, and select a wine that does not match your glass to avoid unintentionally over-serving!
Media Contact
Sandra Cuellar
EurekAlert!
All latest news from the category: Studies and Analyses
innovations-report maintains a wealth of in-depth studies and analyses from a variety of subject areas including business and finance, medicine and pharmacology, ecology and the environment, energy, communications and media, transportation, work, family and leisure.
Back to home
Newest articles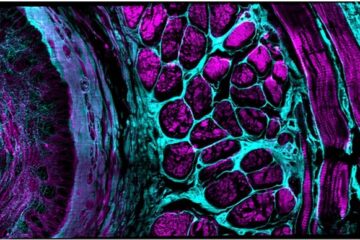 Enhancing the workhorse
Artificial intelligence, hardware innovations boost confocal microscope's performance. Since artificial intelligence pioneer Marvin Minsky patented the principle of confocal microscopy in 1957, it has become the workhorse standard in life…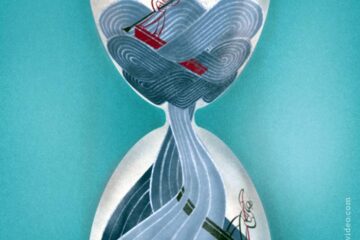 In the quantum realm, not even time flows as you might expect
New study shows the boundary between time moving forward and backward may blur in quantum mechanics. A team of physicists at the Universities of Bristol, Vienna, the Balearic Islands and…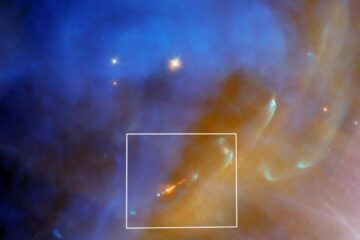 Hubble Spots a Swift Stellar Jet in Running Man Nebula
A jet from a newly formed star flares into the shining depths of reflection nebula NGC 1977 in this Hubble image. The jet (the orange object at the bottom center…