Traumatic Brain Injury in Veterans May Increase Risk of Dementia
The study also found that veterans with a history of TBI developed dementia about two years earlier than those without TBI who had developed dementia. 
"These findings suggest that a history of TBI contributes risk for dementia in later life in veterans. If we assume that this relationship is causal, it seems likely that the same increased risk probably occurs with TBI in the civilian population as well," said study author Deborah E. Barnes, PhD, MPH, of the University of California, San Francisco and the San Francisco Veterans Affairs Medical Center and a member of the American Academy of Neurology. 
The study involved 188,784 veterans with an average age of 68 at the start of the study. All were free of dementia at the start of the study and had at least one visit to a VA health care facility at the start of the study and again an average of seven years later.
A total of 1,229 of the veterans had a TBI diagnosis. During the follow-up period, 196 veterans with TBI, or 16 percent, developed dementia, compared to 18,255, or 10 percent of those without TBI. After adjusting for other factors that could affect the risk of dementia, such as diabetes, high blood pressure, depression and alcohol abuse, researchers determined that veterans with TBI were 60 percent more likely to develop dementia than those without TBI.  
On average, veterans with TBI developed dementia two years earlier than those without TBI, or at age 78.5 compared to 80.7. Also, those who did not develop dementia died 2.3 years earlier if they had a TBI versus no TBI (77.0 years versus 79.3 years). The researchers also found that the risk of dementia was higher in veterans with TBI who also had depression, post-traumatic stress disorder or cerebrovascular disease than in those with either TBI or these other conditions alone. 
"This study convincingly shows that mild trauma has a role in increasing the risk of dementia and sheds light on the more complex relationship between medical and psychiatric diseases with TBI in the development of the future risk of dementias. Neuroscientists must take a careful and comprehensive approach and avoid oversimplified claims of causality," said Rodolfo Savica, MD, MSc, of the University of Utah School of Medicine in Salt Lake City, and a member of the American Academy of Neurology, who wrote an editorial accompanying the study.
The study was supported by the U.S. Department of Defense/NCIRE and the National Institutes of Health.
To learn more about traumatic brain injury and dementia, please visit www.aan.com/patients.  
The American Academy of Neurology, an association of more than 28,000 neurologists and neuroscience professionals, is dedicated to promoting the highest quality patient-centered neurologic care. A neurologist is a doctor with specialized training in diagnosing, treating and managing disorders of the brain and nervous system such as Alzheimer's disease, stroke, migraine, multiple sclerosis, brain injury, Parkinson's disease and epilepsy. 
For more information about the American Academy of Neurology, visit http://www.aan.comor find us onFacebook, Twitter, Google+ and YouTube.
Rachel L. Seroka
Manager, Media and Public Relations
American Academy of Neurology
201 Chicago Avenue
Minneapolis, MN 55415
Ph: 612-928-6129   Mobile: 612-807-6968  Fax: 612-454-2744
Media Contact
Rachel L. Seroka
American Academy of Neurology
All latest news from the category: Studies and Analyses
innovations-report maintains a wealth of in-depth studies and analyses from a variety of subject areas including business and finance, medicine and pharmacology, ecology and the environment, energy, communications and media, transportation, work, family and leisure.
Back to home
Newest articles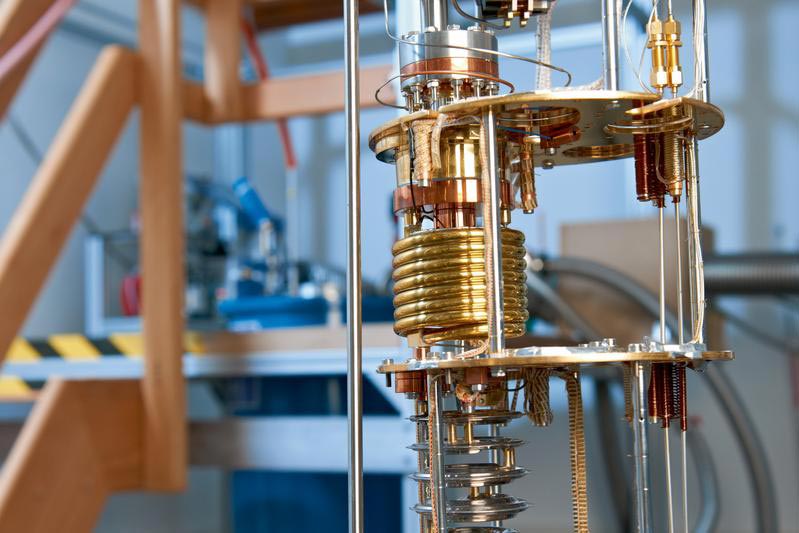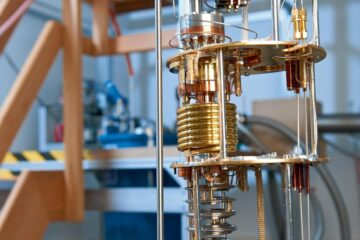 An exotic interplay of electrons
International research team discovers novel quantum state. Water that simply will not freeze, no matter how cold it gets – a research group involving the Helmholtz-Zentrum Dresden-Rossendorf (HZDR) has discovered…
Positively charged nanomaterials treat obesity
… anywhere you want. Columbia researchers discover that the cationic charged P-G3 reduces fat at targeted locations by inhibiting the unhealthy lipid storage of enlarged fat cells. Researchers have long…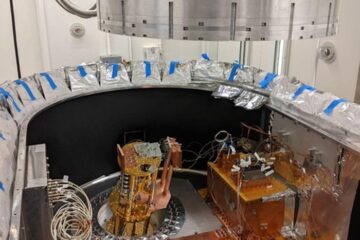 New analysis approach could help boost sensitivity of large telescopes
Large telescope receiver optics confirmed in lab prior to installation at Simons Observatory. Some of the largest and most sophisticated telescopes ever made are under construction at the Simons Observatory…