Study Links Prenatal Exposure to Chemicals With Higher BMI in Toddlers
Recent reviews support the hypothesis that even brief exposures early in life to endocrine-disrupting chemicals like pesticides, dichlorodiphenyldichloroethylene (DDE), hexachlorobenzene, dioxin-like compounds and polychlorinated biphenyls (PCBs) may increase body weight.
Higher PCB levels were associated with higher BMI standard deviation scores (SDS) in children between ages 1 and 3. Higher DDE levels showed a slight increase in BMI SDS in 3-year-old children, with a somewhat stronger association in children of smoking mothers than of nonsmoking mothers. The study concluded that simultaneous intrauterine exposure to endocrine disruptors may compound the weight-enhancing effects of maternal smoking during pregnancy.
A random sample of 138 mother-infant pairs living in Flanders, Belgium was used for the study, with follow-up until the children were 3 years old. The study measured BMI as SDS of children ages 1 to 3, as well as pollutants measured in cord blood.
"There is a known correlation between BMI during the preschool years and adult BMI," wrote lead study author Stijn L. Verhulst and colleagues. "This is the first study demonstrating that environmental pollution may influence BMI during the critical first few years of life."
EHP editor-in-chief Hugh A. Tilson, PhD said, "With childhood obesity continuing to increase at an alarming rate, this study is an important step in assessing possible mechanisms by which pollutants may alter energy metabolism early in life."
Authors include Stijn L. Verhulst, Vera Nelen, Elly Den Hond, Gudrun Koppen, Caroline Beunckens, Carl Vael, Greet Schoeters and Kristine Desager.
Media Contact
Julie Hayworth-Perman
Newswise Science News
All latest news from the category: Studies and Analyses
innovations-report maintains a wealth of in-depth studies and analyses from a variety of subject areas including business and finance, medicine and pharmacology, ecology and the environment, energy, communications and media, transportation, work, family and leisure.
Back to home
Newest articles
Duke-NUS and NHCS scientists first in the world to regenerate diseased kidney
Blocking an immune-regulating protein reverses the damage caused by acute and chronic kidney disease, a preclinical study suggests. In a world first, scientists at Duke-NUS Medical School, the National Heart…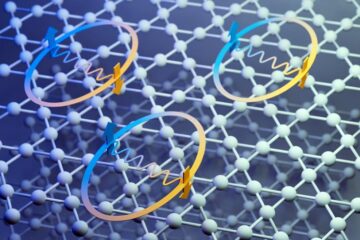 Unconventional superconductivity found in kagome metal
Physicists using advanced muon spin spectroscopy at Paul Scherrer Institute PSI make the missing link between their recent breakthrough in a kagome metal and unconventional superconductivity. The team uncovered an…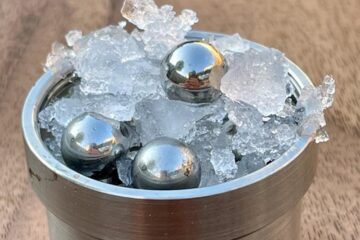 Discovery of new ice may change understanding of water
Researchers at UCL (University College London) have discovered a new type of ice that more closely resembles liquid water than any other known ices and that may rewrite our understanding…