Secondary Stroke Prevention Needs Improvement
For the study, scientists searched a state hospital discharge database and identified 10,399 people in South Carolina with an average age of 69 who had a stroke in 2002. Of the participants, 23 percent were younger than 65 years old at the time of the initial stroke. Eighteen percent went on to have a recurrent stroke within four years. The study also included the number of heart attacks or deaths within this time period.
The study found 25 percent of people who had a stroke died within one year and eight percent of people had another stroke within one year. The risk for both events rose steadily after one year. The cumulative risk at the end of four years, for example, was: 18.1 percent for recurrent stroke, 6.2 percent for heart attack, 41.3 percent for death by any cause, 26.7 percent for vascular death and 52.5 percent for combined events, any recurrent stroke, heart attack or death, whichever occurred first.
"Furthermore, the risk of recurrent stroke was between three and six times higher than the risk of heart attack at different points during the study," said author Wuwei (Wayne) Feng, MD, MS, with the Department of Neuroscience at the Medical University of South Carolina. "Our findings suggest that South Carolina and possibly other parts of the United States may have a long way to go in preventing and reducing the risk factors for recurrent strokes."
The risk of a recurrent stroke, heart attack or death was higher for African-Americans compared to Caucasians and also increased with age and number of other disorders in addition to stroke itself.
Stroke is the third leading cause of death in the United States and South Carolina had the second highest stroke death rate in the nation in 2003.
The study was supported by the South Carolina Center for Economic Excellence in Stroke and Health Sciences South Carolina.
The American Academy of Neurology, an association of more than 22,000 neurologists and neuroscience professionals, is dedicated to promoting the highest quality patient-centered neurologic care. A neurologist is a doctor with specialized training in diagnosing, treating and managing disorders of the brain and nervous system such as multiple sclerosis, restless legs syndrome, Alzheimer's disease, narcolepsy and stroke.
Media Contact
Rachel Seroka
American Academy of Neurology
All latest news from the category: Studies and Analyses
innovations-report maintains a wealth of in-depth studies and analyses from a variety of subject areas including business and finance, medicine and pharmacology, ecology and the environment, energy, communications and media, transportation, work, family and leisure.
Back to home
Newest articles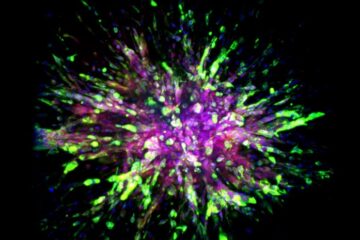 Scientists identify novel molecular biomarkers in cells
Studying a deadly type of breast cancer called triple negative, Johns Hopkins Medicine scientists say they have identified key molecular differences between cancer cells that cling to an initial tumor…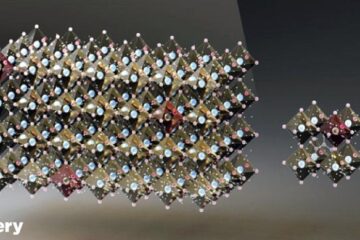 Getting more out of light
Tiny crystals, known as quantum dots, have enabled an international team to achieve a quantum efficiency exceeding 100 percent in the photocurrent generated in a hybrid inorganic-organic semiconductor. Perovskites are…
Antibiotics from natural substances
A new biosynthesis method has been developed. A research team with members from Goethe University Frankfurt and the University of Michigan in the USA is using bacterial biosynthesis to produce…