The 'photon century' has dawned: light as the motor of growth
The new study issued by the Photonics21 technology platform together with the European Commission and entitled "Photonics in Europe" predicts a bright future for the industry. Having climbed to €49 billion, sales revenues in the optical technology sector have already caught up with those of the microelectronic industry and will move ahead of them in the coming years.
Photonics21's 900 members from European companies, organisations and research institutes are currently discussing the new figures at their annual meeting in Brussels. The declared aim of the initiative is to increase the European share of the international photonics market, at present 19 percent, still further. In 2005, photonic products achieved sales of €228 billion worldwide. Based on an annual growth rate of 7.6 percent, the forecast for 2015 is for an international volume of some €439 billion.
At present the industry has 246,000 employees on its payrolls in Europe – in sectors ranging from medical engineering to laser-based manufacturing. Here, too, the growth figures are impressive. The enterprises interviewed in the study stated that they spend an average of 9.7 percent of sales revenues on research and development.
The EU Commissioner for the Information Society and the Media, Viviane Reding, is full of praise for the work of the initiative: "Over the past couple of years, Photonics21 has moved the industry into the fast lane. Europe-wide collaboration in the fields of strategy, research and development has proven to be extremely fruitful. Photonics is a key technology and will have a pivotal role to play in terms of job creation, prosperity and quality of life throughout the European Union."
Further support for Photonics21 is forthcoming from Rudolf Strohmeier, the EU Commissioner's Head of Cabinet. He is convinced that light will be the key tool in the future: "Fast, accurate and contact-free, these attributes of photonic products are ushering in the 'century of the photon'."
At the annual meeting, Alexander von Witzleben, Chairman of the Executive Board of Photonics21 and former CEO of Jenoptik, will be leaving his post after two highly successful years. His place will be taken by a high-ranking representative (still to be elected) of an international company or organization in the photonics industry.
All latest news from the category: Studies and Analyses
innovations-report maintains a wealth of in-depth studies and analyses from a variety of subject areas including business and finance, medicine and pharmacology, ecology and the environment, energy, communications and media, transportation, work, family and leisure.
Back to home
Newest articles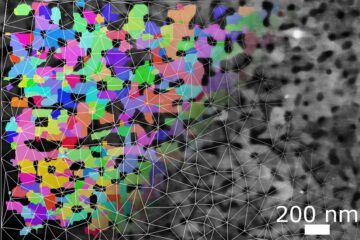 Thermal insulation for quantum technologies
Thermal insulation is not only important for buildings, but also in quantum technologies. While insulation panels around a house keep the heat inside, quantum devices require insulation against heat from…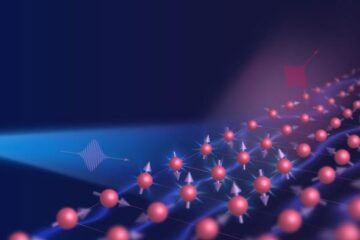 Spin keeps electrons in line in iron-based superconductor
Electronic nematicity, thought to be an ingredient in high temperature superconductivity, is primarily spin driven in FeSe finds a study in Nature Physics. Researchers from PSI's Spectroscopy of Quantum Materials…
Scientists devise method to prevent deadly hospital infections without antibiotics
Novel surface treatment developed at UCLA stops microbes from adhering to medical devices like catheters and stents. A hospital or medical clinic might be the last place you'd expect to…