USC-led study suggests exercise reduces risk of developing invasive breast cancer
Significant findings have emerged from the California Teachers Study (CTS) that suggest long-term recreational physical activity plays a protective role against invasive and in situ breast cancer.
"Previous studies have linked physical activity with a reduction in breast cancer, but few studies have examined risk separately for in situ and invasive breast cancers or have characterized risk by hormone receptor status," said Leslie Bernstein, professor of preventive medicine at the Keck School of Medicine of USC and primary investigator of the CTS. "This study is unique because it provides the first prospective study data documenting that a woman's long-term exercise habits are important in determining her future breast cancer risk."
In a study to be published in the February 26 issue of the Archives of Internal Medicine, researchers analyzed data collected from a cohort of 110,599 women who were current or former California teachers and public school professionals with no prior history of breast cancer, and who were between the ages of 22 and 79 years at the start of the study. The study was initiated in 1995 with detailed collection of information on women's exercise histories and current exercise habits.
The study focused on the impact of strenuous activities, as well as moderate activities, collecting information on the amount each woman exercised per week from high school through age 54 years (or the woman's current age if she was younger than 54). Women were followed through the end of 2002 using information from California's statewide comprehensive cancer registry to identify which women developed breast cancer. During the 6.5 year follow-up period, 2,649 women were diagnosed with invasive breast cancer and 593 were diagnosed with in situ breast cancer, meaning the cancer was confined to the ducts or lobules of the breast.
Invasive breast cancer risk was reduced among women participating in strenuous activity, such as swimming, jogging, or participating in aerobics activities for more than five hours per week annually, when compared to the least active women. Similar results were seen for in situ breast cancer risk.
One unique finding in this study is that the benefit of long-term strenuous activity was only seen among invasive breast cancer patients with ER-negative tumors. Previous studies have suggested little to no difference in the effect of physical activity by hormone receptor status.
"This finding was somewhat unexpected; however, if it is repeated in future studies of physical activity and breast cancer risk, in offers a promising complement to our current approaches to preventing breast cancer, namely the use of drugs that block estrogens, like tamoxifen or raloxifene. These drugs seem to be effective in reducing risk of ER-positive cancers, but do not impact the occurrence of ER-negative cancers," says Bernstein.
"This study confirms that breast cancer risk is influenced by consistent participation in strenuous forms of exercise activity. However, it may require substantial commitment of time to achieve this lower risk," concludes Bernstein. "This study showed that risk was lower for women who exercised at least 5 hours per week and our prior studies of other groups of women have suggested a minimum of 3-4 hours per week."
Media Contact
Jennifer Chan
EurekAlert!
Alle Nachrichten aus der Kategorie: Studies and Analyses
innovations-report maintains a wealth of in-depth studies and analyses from a variety of subject areas including business and finance, medicine and pharmacology, ecology and the environment, energy, communications and media, transportation, work, family and leisure.
Zurück zur Startseite
Neueste Beiträge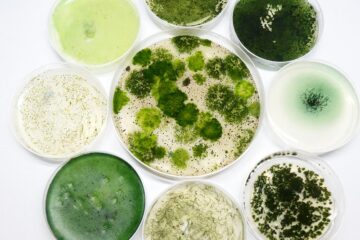 Cyanobacteria: Small Candidates …
… as Great Hopes for Medicine and Biotechnology In the coming years, scientists at the Chair of Technical Biochemistry at TU Dresden will work on the genomic investigation of previously…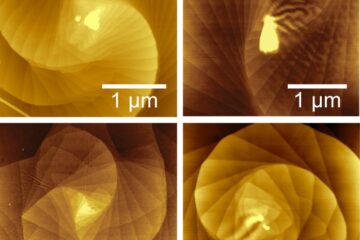 Do the twist: Making two-dimensional quantum materials using curved surfaces
Scientists at the University of Wisconsin-Madison have discovered a way to control the growth of twisting, microscopic spirals of materials just one atom thick. The continuously twisting stacks of two-dimensional…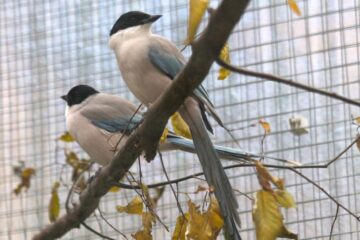 Big-hearted corvids
Social life as a driving factor of birds' generosity. Ravens, crows, magpies and their relatives are known for their exceptional intelligence, which allows them to solve complex problems, use tools…