Can Psychotherapy Increase Will?
Although skills of will (volitional competences), such as self-motivation or emotion regulation, are particularly necessary for patients with psychiatric and psychosomatic disorders, it is unknown whether volitional deficits can be reduced and thereby the efficacy of psychotherapy increased.
Authors investigated the effect of a group therapy for improving volitional competence in an inpatient rehabilitation program. In a controlled clinical trial, patients from a rehabilitation clinic participated either in the volition group therapy in addition to the standard cognitive behavioral therapy (volition group, VG) or in the standard cognitive behavioral therapy (standard group, SG). Patients were tested for volitional competence, depressive symptoms, total psychiatric symptomatology, and physical complaints prior to, at the end of inpatient therapy and after 6 months of follow-up (n = 242). At the end of inpatient therapy, better improvement in volitional competence was observed in the VG than in the SG [e.g. self-motivation: effect size (ES) 0.96 vs. 0.39; ANCOVA: F(1, 209) = 16.58; p
In the VG, depressive symptoms as well as total psychiatric symptomatology decreased significantly more than in the SG [ES: 1.18 vs. 0.87, F(1, 207) = 4.68, p
Media Contact
Dr. Simon Forstmeier
alfa
Alle Nachrichten aus der Kategorie: Studies and Analyses
innovations-report maintains a wealth of in-depth studies and analyses from a variety of subject areas including business and finance, medicine and pharmacology, ecology and the environment, energy, communications and media, transportation, work, family and leisure.
Zurück zur Startseite
Neueste Beiträge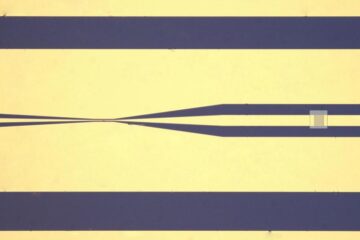 Researchers break magnetic memory speed record
Advance could lead to new generation of ultrafast computer chips that retain data even when there is no power. Spintronic devices are attractive alternatives to conventional computer chips, providing digital…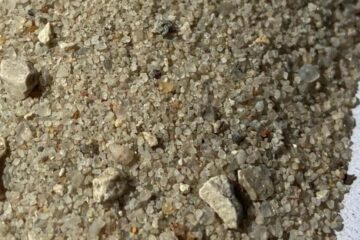 Tracing the source of illicit sand–can it be done?
Research presented at the 2020 GSA Annual Meeting. If you've visited the beach recently, you might think sand is ubiquitous. But in construction uses, the perfect sand and gravel is…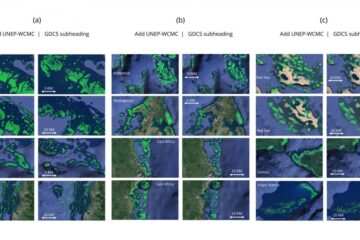 Location and extent of coral reefs mapped worldwide using advanced AI
Nearly 75% of the world's coral reefs are under threat from global stressors such as climate change and local stressors such as overfishing and coastal development. Those working to understand…