Living in poor neighborhoods raises risks for heart disease and stroke
According to a new study from the Stanford University School of Medicine, the incidence of heart disease and associated fatalities are higher for people who live in poor neighborhoods vs. those who live in more affluent areas.
"This is one of the largest studies to date to show that neighborhoods exert a pretty powerful influence on your chance of having a heart attack or stroke," said Marilyn Winkleby, PhD, professor of medicine at the Stanford Prevention Research Center, who conducted the study along with colleagues from the Karolinska Institute in Stockholm and UC-San Francisco. The study appears in the February issue of the American Journal of Preventive Medicine.
"It's not surprising when you think about the health behaviors related to heart disease and stroke – physical inactivity, poor nutrition, smoking – and think about how neighborhoods can influence these," Winkleby said.
The availability of parks, for instance, or conveniently located markets with fresh produce rather than fast-food restaurants, may make a significant contribution toward differing levels of heart disease, she said.
Researchers analyzed data for the entire Swedish population – 1.9 million women and 1.8 million men living in more than 8,000 neighborhoods. They selected people without any history of coronary heart disease and then followed them from 1996 through 2000 to identify initial occurrences of coronary heart disease and subsequent deaths from heart disease within a year's time of that occurrence.
They found that new cases of heart attacks and stroke were 1.9 times higher for women and 1.5 times higher for men who lived in high-deprivation vs. low-deprivation neighborhoods. Census data was used to determine the level of neighborhood "deprivation," which was measured by an index of education, income, unemployment and welfare assistance levels.
Results also showed that the chances of dying from a heart attack or stroke in the first year after having an event was 1.6 times higher for women and 1.7 times higher for men in high- vs. low-deprivation neighborhoods.
Interestingly, even when individual characteristics – such as age, marital status, family income, education or immigration status – were taken into consideration, the results remained the same.
"We often think that wealth and education can insulate us from the assaults of our immediate environment," said Felicia LeClere, PhD, a researcher with the Population Studies Center of the University of Michigan who was not involved with the study. "The findings of this study suggest that this assumption is misguided."
The study is particularly striking as it follows on the heels of a January study by the California Center for Public Health Advocacy, which drew a correlation between the availability of fast-food restaurants in various California counties and incidences of obesity and related deaths. The more fast-food joints, the higher the obesity rates.
Studies such as these, which show the significant effects of neighborhoods on heart health, are important for health-care and government policymakers to take into consideration, Winkleby said.
"This has implications for how we use our health-care dollars," she said. "We need to rethink health problems to include factors in neighborhoods, such as building neighborhood parks and providing accessible grocery stores with quality, affordable produce. Everybody deserves to live in a healthy neighborhood."
Alle Nachrichten aus der Kategorie: Studies and Analyses
innovations-report maintains a wealth of in-depth studies and analyses from a variety of subject areas including business and finance, medicine and pharmacology, ecology and the environment, energy, communications and media, transportation, work, family and leisure.
Zurück zur Startseite
Neueste Beiträge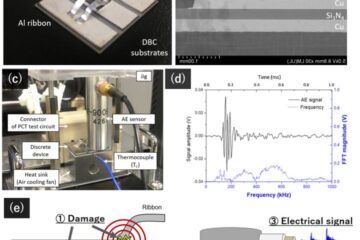 Detecting early-stage failure in electric power conversion devices
Researchers from Osaka University use non-destructive acoustic monitoring to identify the earliest stages of failure in silicon carbide power electronics, which will help in the design of more-durable power devices….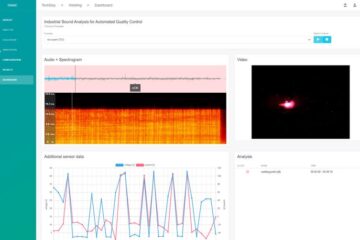 Build your own AI with ISAAC for error detection in production
Fraunhofer IDMT has developed a software tool for quality inspectors based on Artificial Intelligence (AI), which automates and simplifies the analysis of industrial sounds, for example in welding processes. Thanks…
BEAT-COVID – advanced therapy strategies against the pandemic
The present SARS-coronavirus-2 pandemic with all its effects on society – both health and economic – highlights the urgency of developing new therapies for COVID-19 treatment. At the same time,…