Plastics in common household items may cause fertility defects
Lead investigator Hugh S. Taylor, M.D., associate professor in the Department of Obstetrics, Gynecology & Reproductive Sciences (Ob/Gyn) at Yale, said the study shows that BPA changes the expression of key developmental genes that form the uterus. Taylor explained that if pregnant women are exposed to the estrogen-like properties found in BPA, it may impact female reproductive tract development and the future fertility of female fetuses the mother is carrying.
The study was conducted on pregnant female mice by administering a range of doses of BPA on days 9-16 of their pregnancies. The aim was to see what interaction BPA would have with the HOXA10 gene, which is necessary for uterine development.
Taylor and co-author Caroline C. Smith of the Department of Epidemiology and Public Health at Yale School of Medicine, found that BPA does, in fact, alter the expression of the HOXA 10 gene, implying that exposure to the popular plastics component may lead to infertility in humans.
"The net effect is concerning," said Taylor. "We are all exposed to multiple estrogen-like chemicals in industrial products, food and pollutants."
Media Contact
Karen N. Peart
EurekAlert!
Alle Nachrichten aus der Kategorie: Studies and Analyses
innovations-report maintains a wealth of in-depth studies and analyses from a variety of subject areas including business and finance, medicine and pharmacology, ecology and the environment, energy, communications and media, transportation, work, family and leisure.
Zurück zur Startseite
Neueste Beiträge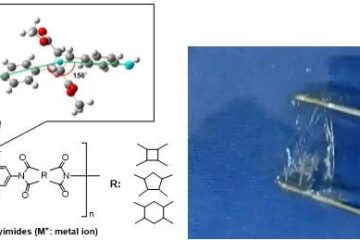 High-thermoresistant biopolyimides become water-soluble like starch
This is the first report for the syntheses of water-soluble polyimides which are Interestingly derived from bio-based resources, showing high transparency, tunable mechanical strength and the highest thermoresistance in water-soluble…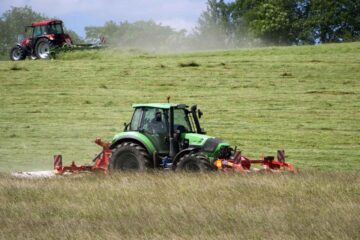 Land management in forest and grasslands
How much can we intensify? A first assessment of the effects of land management on the links between biodiversity, ecosystem functions and ecosystem services. Ecosystem services are crucial for human…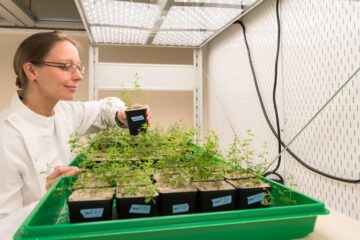 A molecular break for root growth
The dynamic change in root growth of plants plays an important role in their adjustment to soil conditions. Depending on the location, nutrients or moisture can be found in higher…