Common anesthetic may induce cell death, generation of Alzheimer's-associated protein
In the Feb. 7 Journal of Neuroscience, researchers from Massachusetts General Hospital (MGH) and colleagues describe how isoflurane may set off a process in which A-beta generation and apoptosis interact with and magnify each other. Since this work was done in cell cultures, it is unknown whether the findings reflect a possible effect of the anesthetic on human brains.
"Our studies have shown that isoflurane may induce a vicious cycle of apoptosis, amyloid-beta generation, and further rounds of apoptosis leading to cell death," says Zhongcong Xie, MD, PhD, of the MassGeneral Institute for Neurodegenerative Disease (MGH-MIND), the study's lead author. "If future studies support these findings, they suggest that caution be used in choosing this anesthetic for elderly patients, who already are at increased risk for Alzheimer's and for postoperative cognitive dysfunction." Xie is also associated with the MGH Department of Anesthesia and Critical Care.
Alzheimer's disease is characterized by plaques within the brain of amyloid-beta protein (A-beta), which is toxic to brain cells. A-beta is formed when the larger amyloid precursor protein (APP) is clipped by two enzymes — beta-secretase, also known as BACE, and gamma-secretase — to release the A-beta fragment. Normal processing of APP by an enzyme called alpha-secretase produces an alternative, non-toxic protein.
Some studies have indicated that general anesthesia may increase the risk of developing Alzheimer's disease. It also is known that a small but significant number of surgical patients experience a form of dementia in the postoperative period, but there is insufficient evidence of a direct connection between anesthesia and the risk of dementia. Previous articles — including a recent report from the same research team — have shown that isoflurane increases both A-beta generation and apoptosis in several types of cultured cells. The current study was designed to investigate the relationship between isoflurane-induced apoptosis and A-beta generation.
In a series of experiments, the researchers first found that applying isoflurane to cultured neural cells increased the activation of the enzyme caspase — a key player in a pathway leading to apoptosis — with no change in A-beta generation or APP processing. When they applied isoflurane to neural cells that express APP and had been treated with a caspase inhibitor, the expected changes in APP processing and A-beta generation were significantly reduced, indicating that caspase activation is essential to the pathway leading to A-beta generation and aggregation.
The researchers also found that isoflurane appears to raise levels of the A-beta-releasing enzymes BACE and gamma secretase and that generation of A-beta plaques further increases isoflurane-induced caspase activation. In addition, adding A-beta to neuronal cells that do not express APP also increased caspase activation in response to isoflurane. Overall, the study's results define molecular pathways by which isoflurane induces deposition of A-beta, both directly and via caspase activation, and by which A-beta deposits lead to further caspase activation and apoptosis.
"Even though our findings and those from other studies suggest that isoflurane may affect Alzheimer's pathogenesis, these experiments were performed in cultured cells only," says Rudolph Tanzi, PhD, director of the MGH-MIND Genetics and Aging Research Unit and senior author of the current paper. "We need to conduct in vivo studies before we can determine whether these results might be relevant to the development of delirium or Alzheimer's disease in human patients." Tanzi is a professor of Neurology at Harvard Medical School, where Xie is an assistant professor of Anesthesia. The researchers also plan to investigate whether other anesthetic agents may produce the same results seen with isoflurane, which is the only anesthetic tested in previous studies.
Media Contact
Sue McGreevey
EurekAlert!
Alle Nachrichten aus der Kategorie: Studies and Analyses
innovations-report maintains a wealth of in-depth studies and analyses from a variety of subject areas including business and finance, medicine and pharmacology, ecology and the environment, energy, communications and media, transportation, work, family and leisure.
Zurück zur Startseite
Neueste Beiträge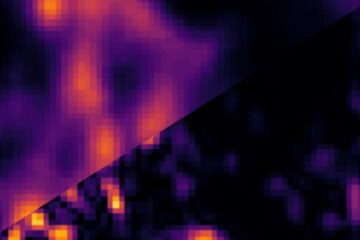 Microscopy beyond the resolution limit
The Polish-Israeli team from the Faculty of Physics of the University of Warsaw and the Weizmann Institute of Science has made another significant achievement in fluorescent microscopy. In the pages…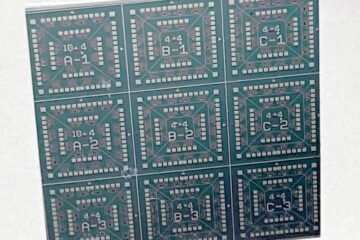 Material found in house paint may spur technology revolution
Sandia developed new device to more efficiently process information. The development of a new method to make non-volatile computer memory may have unlocked a problem that has been holding back…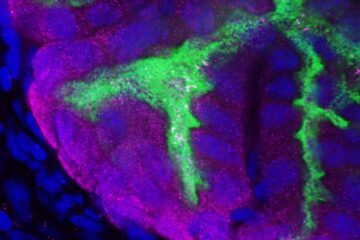 Immune protein orchestrates daily rhythm of squid-bacteria symbiotic relationship
Nearly every organism hosts a collection of symbiotic microbes–a microbiome. It is now recognized that microbiomes are major drivers of health in all animals, including humans, and that these symbiotic…