South Asian immigrants at higher risk for heart disease
The trouble, Medical College of Georgia researchers suspect, is that their high-density lipoprotein, or so-called good cholesterol, doesn't protect many of them like it should and their new lifestyle makes that situation worse.
"Research shows that while only 9 percent of whites develop coronary artery disease, between 18 and 25 percent of South Asian immigrants eventually develop it," says Dr. Sunita Dodani, MCG epidemiologist and cardiologist. "Interestingly, South Asians who live in their homelands have normal rates of the disease."
In most South Asians, dysfunctional HDL, first identified by the historic Framingham Heart Study, is likely caused by a mutation of Apo-A1, the gene responsible for coding the major protein component of HDL, Dr. Dodani says.
"HDL can only protect people from heart disease if it's functional," she explains. "The dysfunctional HDL and external risk factors like stress from moving and new jobs and high-fat diets make for a deadly combination."
Since joining MCG in October, Dr. Dodani, a South Asian immigrant herself, and collaborators at MCG and the University of California at Los Angeles have been studying 29 Augusta immigrants, looking for a connection between the gene mutation and dysfunctional HDL.
Blood samples were sent to UCLA to determine whether each subject had dysfunctional HDL. DNA sequencing helped researchers look for mutations of Apo-A1 and a portable carotid Doppler machine measured the thickness of carotid arteries, an indicator of impending coronary artery disease.
"Recent research has shown that thickening of the carotid arteries is directly related to thickening of the coronary arteries," Dr. Dodani, the new assistant dean for research in the School of Nursing, says. "The Doppler machine is less invasive than angiography (which includes injecting a contrast medium into the patient) and can just as easily detect the disease in the early stages."
Dr. Dodani and her colleagues suspected that if a subject had thickening of the carotid arteries, he or she would also have dysfunctional HDL and a polymorphism of the Apo-A1 gene. This is the first time researchers have examined a possible correlation between the gene polymorphisms, dysfunctional HDL and arterial thickness.
Interestingly, 40 percent of the study population had arterial thickness and, among that group, 17 percent had high blood pressure and more than 30 percent had high cholesterol. Half the study population also had dysfunctional HDL. DNA analysis of those blood samples also found six different mutations of Apo-A1.
"This is a strong indicator that these novel polymorphisms, which haven't been found in any previous studies, are linked to dysfunctional HDL," Dr. Dodani says. "These findings support our theory that the disease, in South Asians, is most likely caused by a combination of things – a dysfunctional HDL caused by a genetic polymorphism. Add the stresses of moving, high-stress jobs and high-fat diets, and that could explain the high rates in immigrants and not those who stay in their homelands."
The next step, Dr. Dodani says, is expanding the study to include more people. She has applied for National Institutes of Health funding to do that over the next two years and eventually include other populations for comparison.
"Then we will be able to figure out what's next," she says. "If the cause is a combination of this gene mutation and other factors, are there preventive strategies that we can employ? Should cholesterol-lowering drugs be started earlier in certain populations? Those are questions we hope to eventually answer."
Media Contact
Jennifer Hilliard
EurekAlert!
Alle Nachrichten aus der Kategorie: Studies and Analyses
innovations-report maintains a wealth of in-depth studies and analyses from a variety of subject areas including business and finance, medicine and pharmacology, ecology and the environment, energy, communications and media, transportation, work, family and leisure.
Zurück zur Startseite
Neueste Beiträge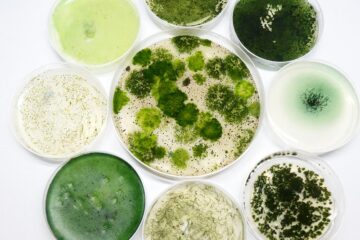 Cyanobacteria: Small Candidates …
… as Great Hopes for Medicine and Biotechnology In the coming years, scientists at the Chair of Technical Biochemistry at TU Dresden will work on the genomic investigation of previously…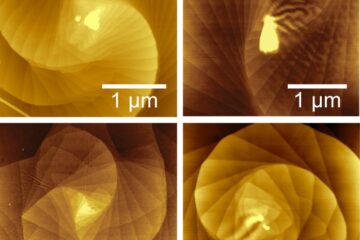 Do the twist: Making two-dimensional quantum materials using curved surfaces
Scientists at the University of Wisconsin-Madison have discovered a way to control the growth of twisting, microscopic spirals of materials just one atom thick. The continuously twisting stacks of two-dimensional…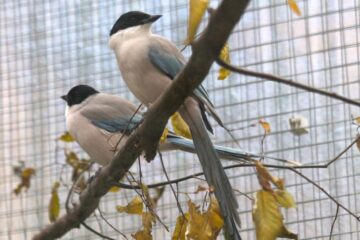 Big-hearted corvids
Social life as a driving factor of birds' generosity. Ravens, crows, magpies and their relatives are known for their exceptional intelligence, which allows them to solve complex problems, use tools…