Study indicates different treatment may be needed for infection-related breathing problems
Previous studies have shown that certain lung infections such as Mycoplasma pneumoniae can linger on and contribute to a person later experiencing symptoms of asthma.
Researchers have now identified a particular gene that influences how severe a M. pneumoniae infection may be, which in turn suggests that a different strategy might be needed for treating asthma resulting from this and similar lung infections rather than allergies.
"What this shows is that infectious asthma might have a different mechanism than allergic asthma. Most people think asthma is asthma, but it may be multifaceted," said Dr. Robert Hardy, an infectious disease specialist at UT Southwestern.
That's an important implication because the latest statistics show that asthma is on the rise. According to the U.S. Centers for Disease Control, more than 20 million Americans currently have asthma and another 10 million have been diagnosed with asthma at some point in their life. Roughly 6.5 million American children, or nearly 9 percent of the nation's pre-adult population, have asthma, figures released in December show.
Dr. Hardy, an assistant professor of internal medicine and pediatrics, has been using mice to study how certain pneumonia bacteria contribute to chronic asthma and, in this latest study, identified how a particular gene may contribute to more severe lung infection. The research appears in the January edition of Infection and Immunity.
Pneumonia is a lung infection typically characterized by breathing difficulties and spread by coughing and sneezing. Symptoms often include headache, fever, chills, coughs, chest pains, sore throat and nausea. Dr. Hardy's research involves pneumonia caused by the bacterium M. pneumoniae, commonly called walking pneumonia, a typically less severe form of the disease that accounts for 20 percent to 30 percent of community-acquired pneumonia.
To investigate the mechanism by which M. pneumoniae causes lung disease and respiratory difficulties, the UT Southwestern researchers inoculated two different types of mice with this bacterium. The study contrasted the reaction of one normal group of mice with another group lacking a particular gene called IL-12, which is involved in immune response. The mice engineered without the gene showed significantly less lung inflammation than the mice that naturally had the gene, with some indicators showing seven times less inflammation.
"M. pneumoniae might be more of a cofactor in developing chronic asthma than a direct cause, similar to how high cholesterol or diabetes makes people more vulnerable to heart attacks," Dr. Hardy said, pointing to a number of previous studies. "It's probably not the only thing, but it's one of them. In some people it might incite asthma or it might exacerbate it."
Because the M. pneumoniae bacterium is difficult to kill and often remains in the lungs even after antibiotic treatment and the symptoms fade, Dr. Hardy said, it is important to find better treatments to prevent it from lingering.
Alle Nachrichten aus der Kategorie: Studies and Analyses
innovations-report maintains a wealth of in-depth studies and analyses from a variety of subject areas including business and finance, medicine and pharmacology, ecology and the environment, energy, communications and media, transportation, work, family and leisure.
Zurück zur Startseite
Neueste Beiträge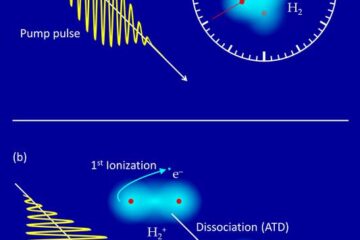 Rotation of a molecule as an "internal clock"
Using a new method, physicists at the Heidelberg Max Planck Institute for Nuclear Physics have investigated the ultrafast fragmentation of hydrogen molecules in intense laser fields in detail. They used…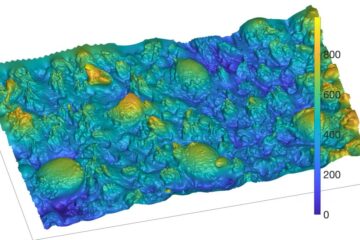 3D printing the first ever biomimetic tongue surface
Scientists have created synthetic soft surfaces with tongue-like textures for the first time using 3D printing, opening new possibilities for testing oral processing properties of food, nutritional technologies, pharmaceutics and…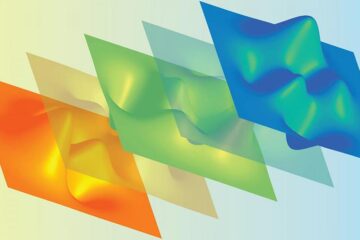 How to figure out what you don't know
Increasingly, biologists are turning to computational modeling to make sense of complex systems. In neuroscience, researchers are adapting the kinds of algorithms used to forecast the weather or filter spam…