Immunization rates hit record high in poor countries
New data from the World Health Organization (WHO) show that the GAVI Alliance, a groundbreaking global initiative to increase access to children's vaccines, has brought immunisation rates to record highs in poor countries.
The WHO data, released today at the World Economic Forum's annual meeting, project that since 2000, GAVI-funded immunisation programs in developing countries have prevented approximately 2.3 million future deaths, and that immunisations in 2006 alone prevented 600,000 future deaths.
Bill and Melinda Gates, co-chairs of the Bill & Melinda Gates Foundation, called the new data a highly encouraging sign of progress in global health. The Gates Foundation has committed a total of US$1.5 billion to support GAVI to date. GAVI has also received funding from 17 donor governments, including Germany, which recently committed €8 million (US$10.4 million).
"GAVI and its partners are leading a major turnaround in children's health," said Melinda Gates. "When GAVI was founded, immunisation rates in poor countries were on the decline. Today, they are at an all-time high."
Since its inception in 2000, GAVI has committed US$2.6 billion to support national immunisation programs in more than 70 developing countries. According to the WHO projections released today, as a result of GAVI funding:
– 28 million more children have been protected against diphtheria, tetanus, and pertussis, helping to increase overall immunisation rates for these diseases from 63 percent in 1999 to 77 percent in 2006.
– 138 million more children have received new and under-used vaccines, such as those for hepatitis B, Hib, and yellow fever, helping to greatly increase immunisation coverage for these diseases. For example, the number of developing countries providing hepatitis B vaccine rose from 15 in 1999 to 61 in 2006.
"GAVI has demonstrated that with the right resources and leadership, it is possible to make dramatic health gains in poor countries," said Bill Gates. "We need to build on this success. No child should be denied access to lifesaving immunisations."
Despite GAVI's progress, in 2005, an estimated 28 million children in developing countries were not immunised, and 2.5 million children died of vaccine-preventable diseases. To close this gap, WHO and UNICEF estimate that an additional US$10-15 billion will be needed for immunisation programs over the next decade. More funding will be needed to introduce vaccines that are currently in the development pipeline.
GAVI Commits US$500 Million to Strengthen Health Systems
In an effort to further increase global immunisation coverage, GAVI also announced today that it will invest US$500 million over five years to strengthen basic health systems in developing countries.
Weak health care infrastructure is often the main barrier to providing immunisations to children in developing countries, particularly in the poorest and most remote communities.
The new GAVI funding will provide flexible grants to developing countries for activities such as:
– Recruiting and training health care workers
– Building and strengthening systems to distribute vaccines and drugs
– Transporting health care workers and equipment
– Purchasing basic medical supplies, such as antibiotics and clean childbirth kits
"This is an exciting new direction for us," said Julian Lob-Levyt, Executive Secretary of GAVI. "Developing country leaders are telling us that in order for immunisation programs to be sustained, they need greater support for basic health infrastructure."
The first round of GAVI grants for strengthening health systems will be announced in February.
Media Contact
Jean-Pierre Le Calvez
EurekAlert!
Alle Nachrichten aus der Kategorie: Studies and Analyses
innovations-report maintains a wealth of in-depth studies and analyses from a variety of subject areas including business and finance, medicine and pharmacology, ecology and the environment, energy, communications and media, transportation, work, family and leisure.
Zurück zur Startseite
Neueste Beiträge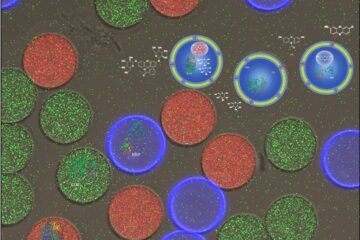 An artificial cell on a chip
Researchers at the University of Basel have developed a precisely controllable system for mimicking biochemical reaction cascades in cells. Using microfluidic technology, they produce miniature polymeric reaction containers equipped with…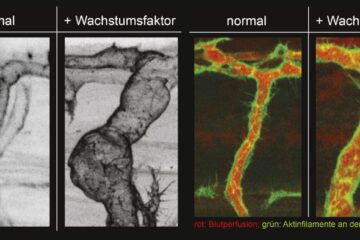 Specific and rapid expansion of blood vessels
Nature Communications: KIT researchers identify a new mechanism to control endothelial cell size and arterial caliber – basis for better treatment of heart infarct and stroke. Upon a heart infarct…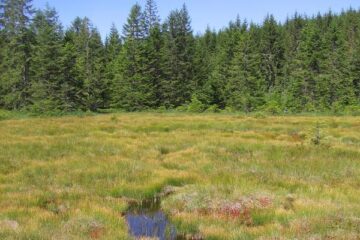 Climate change drives plants to extinction in the Black Forest in Germany
Climate change is leaving its mark on the bog complexes of the German Black Forest. Due to rising temperatures and longer dry periods, two plant species have already gone extinct…