New Study: Mexican Political Polarization Limited to Elites Despite Contested 2006 Election
The findings conclude that claims of such divisions are unsupported by recent field research and that a better understanding of the state of Mexican democracy depends on improved observation of politics among Mexico's political elite—which are more polarized now than at any time since 1988.
The research is presented in a special symposium entitled "The 2006 Mexican Election and its Aftermath," and includes contributions by seven political scientists who have been heavily involved in generating new sources of data to analyze Mexican politics. The symposium appears in the January 2007 issue of PS: Political Science & Politics, a journal of the American Political Science Association (APSA), and is available online.
In his introduction to the symposium, guest editor Joseph Klesner (Kenyon College) notes that "a central preoccupation of post-electoral analysts has been the apparent deep divisions in Mexican society manifested by the strident post-election rallies led by [election loser Manuel] López Obrador. . . . Let this symposium serve to stamp out this misconception—our evidence does not support the conclusion that Mexican society is deeply divided among the lines usually associated with profound political cleavages."
This conclusion is based on the Mexico 2006 Panel Study that surveyed over 3,000 voters in three waves between October 2005 and July 2006 and was funded in part by the National Science Foundation. The survey results are presented and assessed in an article authored by Klesner ("The 2006 Mexican Elections: Manifestation of a Divided Society?"). Kathleen Bruhn (UC, Santa Barbara) and Kenneth Greene (University of Texas at Austin) use this and other survey data from Mexico 2006 Candidate and Party Leader Survey in their similar analysis, entitled "Elite Polarization Meets Mass Moderation in Mexico's 2006 Elections."
In addition to the new findings from survey data, the symposium addresses key contextual themes important in Mexican politics. Alejandro Moreno's (Instituto Tecnológico Autónomo de México) article, "The 2006 Mexican Presidential Election: The Economy, Oil Revenues, and Ideology," examines the impact of economic considerations among Mexican voters which resulted in those who had positive evaluations of the economy voting for Felipe Calderón—the eventual winner. In "The PRI's 2006 Electoral Debacle," Joy Langston (Center for Teaching and Research in Economics, Mexico City) assesses the challenges facing the once-dominant PRI party, including its lackluster performance in the presidential contest and its prospects going forward. In his article "The Origins and Rationality of the 'Legal versus Legitimate' Dichotomy Invoked in Mexico's 2006 Post-Electoral Conflict," Todd Eisenstadt (American University) traces the process by which Mexican parties have engaged in post-electoral renegotiations of the results since 1988—setting the context for López Obrador's election challenges in 2006. Lastly, Chappell Lawson (MIT) emphasizes the importance of elite-level politics in Mexico's transition to democracy in his contribution, entitled "How Did We Get Here? Mexican Democracy after the 2006 Elections."
The United States has wide-ranging and enduring interests in Mexico, a country with whom we share a border and that ranks among our largest trading partners. Moreover, political developments in Mexico—as evidenced by the immigration debate in the US today—directly affect the United States. This symposium and the research it contains addresses crucial questions about Mexican politics and underscores the contributions of political scientists to a greater understanding of developments in America's important southern neighbor.
Media Contact
Bahram Rajaee
EurekAlert!
Alle Nachrichten aus der Kategorie: Studies and Analyses
innovations-report maintains a wealth of in-depth studies and analyses from a variety of subject areas including business and finance, medicine and pharmacology, ecology and the environment, energy, communications and media, transportation, work, family and leisure.
Zurück zur Startseite
Neueste Beiträge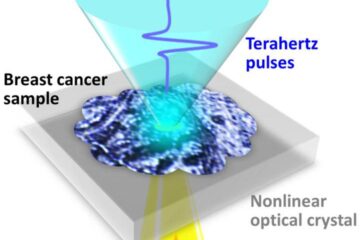 Key breakthrough towards on-site cancer diagnosis
No stain? No sweat: Terahertz waves can image early-stage breast cancer without staining. A team of researchers at Osaka University, in collaboration with the University of Bordeaux and the Bergonié…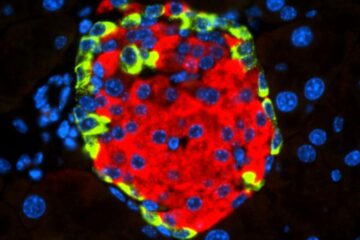 A CNIO team describes how a virus can cause diabetes
It has recently been described that infection by some enteroviruses – a genus of viruses that commonly cause diseases of varying severity – could potentially trigger diabetes, although its direct…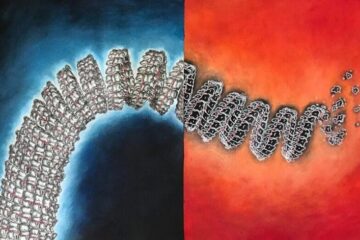 Targeting the shell of the Ebola virus
UD research team looking at ways to destabilize virus, knock it out with antivirals. As the world grapples with the coronavirus (COVID-19) pandemic, another virus has been raging again in…