Treatment for homeless youth pays off in long run
The six-month study of homeless youth in Albuquerque found that teens who completed the program significantly reduced their substance abuse and depression and increased their social stability, including the number of days living off the streets, compared to those who received standard treatment.
"Homeless youth are often seen as difficult to engage and difficult to treat," said Natasha Slesnick, lead author of the study and associate professor of human development and family science at Ohio State University.
"But what this study shows is that we can be successful in helping a group that is often seen as unreachable. We can successfully reduce their alcohol and drug use, and improve their social stability and psychological functioning."
The results are important, Slesnick said, because few previous studies have tried to determine how to best help homeless youth who are not with parents or other guardians. Up to 2 million youth are estimated to leave home prematurely each year, an estimate that is probably too low, she said.
Slesnick conducted the study with Jillian Prestopnik and Robert Meyers of the University of New Mexico and Michael Glassman, associate professor of human development and family science at Ohio State . Their results appear online and will be published in a future issue of the journal Addictive Behaviors.
The researchers studied 180 youth aged 14 to 22 who used a drop-in center for homeless youth in Albuquerque between 2001 and 2005.
All the youth completed written inventories that probed drug use, social stability and depression. About half received "treatment as usual" and the other half were enrolled in a program called a "Community Reinforcement Approach."
In the treatment as usual, youth who stopped by the drop-in center were offered food, a place to rest and the opportunity to meet with case managers who helped connect them with counseling and other services that they needed. This is the standard treatment for homeless youth around the country, Slesnick said.
The CRA program offered a more comprehensive treatment involving 12 individual therapy sessions and four HIV education/skills practice sessions.
The therapy sessions were adapted for teens who lived on the streets, Slesnick said. The first goal was to stabilize their situation, and help them address the basic needs of food, shelter and safety.
The sessions then focused on goals that the youth themselves saw as most important in their lives. The counselor helped them address coping, skills development, and the steps needed to achieve their goals.
"The youth then had to apply these skills in the real world, maintain those skills, and see how they could improve their own situation," Slesnick said.
One of the keys to the success of this program is that it was created specifically for homeless youth, she said. For example, many of the youth did not have scheduled appointments, but could stop at the drop-in center during open hours. If their counselor was available, they could see them immediately. If not, the youth could wait at the center until their counselor was free.
The youth were tested three months and six months after beginning treatment.
The teens in both groups – treatment as usual and CRA – showed improvements after six months, the study showed. But those in the CRA program did significantly better.
The youth assigned to CRA showed a 37 percent reduction in drug and alcohol abuse, compared to just a 17 percent reduction for the others.
Depression scores dropped 40 percent for those in CRA and 23 percent for those who received treatment as usual.
Finally, the youth in CRA showed a 58 percent increase in social stability, compared to only 13 percent for those in the other group. Social stability was measured by the number of days they spent off the street, or in school, or working, or receiving medical care.
Slesnick said these results showed that communities can be successful in helping homeless youth.
"While the CRA program was successful, I think what we do in treatment is less important than the process," she said.
"The content is not as important as having these teens come in and talk to a therapist and develop a new, positive experience with an adult. That is what they really need."
And the cost of such a program is much less than it costs to keep youth in the criminal justice system, where many of them may end up if left untreated.
One study in Colorado suggests it costs about $5,887 to permanently move a homeless youth off the streets, while it cost $53,665 to maintain a youth in the criminal justice system for a year.
"A little money now will pay off in the long-term in integrating these homeless youth back into society," Slesnick said.
Media Contact
Natasha Slesnick
EurekAlert!
Alle Nachrichten aus der Kategorie: Studies and Analyses
innovations-report maintains a wealth of in-depth studies and analyses from a variety of subject areas including business and finance, medicine and pharmacology, ecology and the environment, energy, communications and media, transportation, work, family and leisure.
Zurück zur Startseite
Neueste Beiträge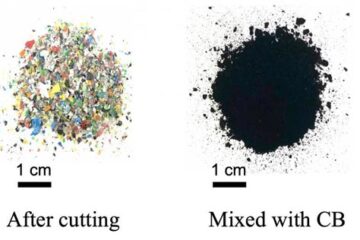 Flash graphene rocks strategy for plastic waste
Rice University lab detours potential environmental hazard into useful material. Plastic waste comes back in black as pristine graphene, thanks to ACDC. That's what Rice University scientists call the process…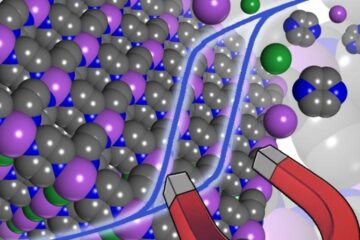 Towards next-generation molecule-based magnets
Magnets are to be found everywhere in our daily lives, whether in satellites, telephones or on fridge doors. However, they are made up of heavy inorganic materials whose component elements…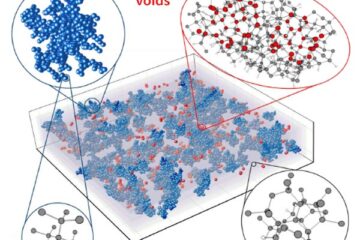 Order in the disorder …
… density fluctuations in amorphous silicon discovered Silicon does not have to be crystalline, but can also be produced as an amorphous thin film. In such amorphous films, the atomic…