International study: No clear connection between mobile phone use and brain cancer
The study on the possible connection between mobile phone use and the risk of a malignant brain tumour, glioma, was carried out in Denmark, Finland, Norway, Sweden and England. The study showed that mobile phone users were not at an increased risk of developing a glioma.
Regular use of a mobile phone, duration of use, or the cumulative number of calls had no effect on the risk. The only indication of a potential effect was found among mobile phone users who had used a mobile phone for at least 10 years. They were found to have a slightly increased risk of a tumour on the side of the head on which they held the phone. Information on mobile phone use was collected using personal interviews. There is always a risk of error associated with recall, which affects the reliability of the results.
The research data from the participating countries was analysed by the Radiation and Nuclear Safety Authority (STUK). Funding for the study in Finland was provided by the Emil Aaltonen Foundation, Academy of Finland and Doctoral Programs for Public Health (DPPH).
The most extensive study so far
The study data collected between 2000 and 2004 included 1,521 glioma patients and 3,301 healthy controls. The number of people who had used a mobile phone for longer than 10 years was higher (222) than in previous studies.
"Even though the results do not indicate that mobile phone use increases the risk of cancer, we need more research data on long-term use," says Anssi Auvinen, Research Professor at the Radiation and Nuclear Safety Authority.
The completion of an extensive international study (INTERPHONE) on the connection between the use of mobile phone and brain tumour based on data collected in 14 countries is expected in the future.
Alle Nachrichten aus der Kategorie: Studies and Analyses
innovations-report maintains a wealth of in-depth studies and analyses from a variety of subject areas including business and finance, medicine and pharmacology, ecology and the environment, energy, communications and media, transportation, work, family and leisure.
Zurück zur Startseite
Neueste Beiträge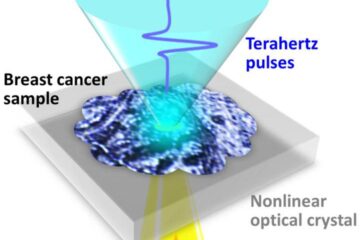 Key breakthrough towards on-site cancer diagnosis
No stain? No sweat: Terahertz waves can image early-stage breast cancer without staining. A team of researchers at Osaka University, in collaboration with the University of Bordeaux and the Bergonié…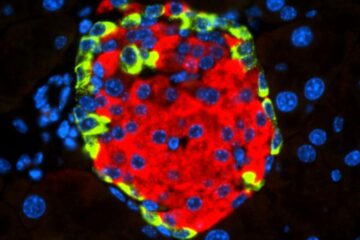 A CNIO team describes how a virus can cause diabetes
It has recently been described that infection by some enteroviruses – a genus of viruses that commonly cause diseases of varying severity – could potentially trigger diabetes, although its direct…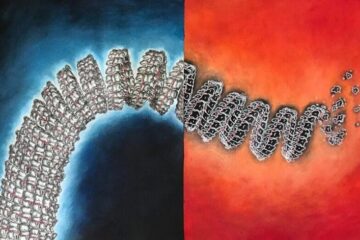 Targeting the shell of the Ebola virus
UD research team looking at ways to destabilize virus, knock it out with antivirals. As the world grapples with the coronavirus (COVID-19) pandemic, another virus has been raging again in…