Cognitive neuroscientists have shown that babies have an abstract numerical sense, as demonstrated by their ability to match the number of voices they hear to the number of faces they expect to see. This numerical perception across senses demonstrates that babies have a truly abstract sense of numerical concepts — and not just one that is a function of a particular sense — even before they learn to speak. Previous experiments on this topic have yielded conflicting and equivocal results, said the researchers.

The researchers, Kerry Jordan and Elizabeth Brannon of Duke University, published their findings the week of Feb. 13-17, 2006, in the Proceedings of the National Academy of Sciences. Jordan is a graduate student and Brannon is an assistant professor in Duke's Center for Cognitive Neuroscience and Department of Psychological and Brain Sciences. The research was sponsored by The National Institute of Mental Health, The National Science Foundation and the John Merck Fund.
In their study, Jordan and Brannon used the same basic experimental design that they had previously used to demonstrate that monkeys show numerical perception across senses http://www.dukenews.duke.edu/2005/06/BrannonCurrBio.html. In those experiments, the researchers, collaborating with colleagues at the Max Planck Society, presented the monkeys with the sound of two or three animals making a natural "coo" sound. At the same time they gave the monkeys a choice to look at video images of either two or three monkeys cooing. The researchers found that the monkeys overwhelmingly chose to look at video images that matched the number of monkeys they were hearing.
Similarly, in the study with seven-month-old infants, the Duke researchers presented the babies with the voices of two or three women saying "look." Simultaneously, the babies could choose between looking at video images of two or three women saying the word. As they had found with the monkeys, the researchers found that the babies spent significantly more time looking at the video image that matched the number of women talking. According to Brannon, similar experiments by other researchers had not shown definitive results because of problems in their design.
"First of all, they had used arbitrary stimuli such as a number of objects or sounds like drumbeats, rather than ecologically relevant stimuli. We don't know for sure this was a problem but it seems likely" said Brannon. "Also, those experiments presented the sounds successively and so the duration of the sound sequence was a potential problem." Finally, said Brannon, previous experiments used the same subjects for multiple trials, which meant that the subjects could have learned to associate such non-numerical factors as the length of a sequence of drumbeats or the intensity of sound with numerical size. In contrast, Jordan and Brannon gave each baby only a single trial, so that the babies had no opportunity to learn anything about the stimuli.
"As a result of our experiments, we conclude that the babies are showing an internal representation of 'two-ness' or 'three-ness' that is separate from sensory modalities and, thus, reflects an abstract internal process," said Brannon. "These results support the idea that there is a shared system between preverbal infants and nonverbal animals for representing numbers."
The researchers said that further studies will test both babies and monkeys on their perception of larger numbers, to further explore the details of their numerical abilities. They will also explore whether monkeys can explicitly match the number of a sequence of sounds and a number of objects using a touch screen task in which a monkey has to choose between two visual arrays. Such experiments, they said, will help determine the psychological importance of where monkeys and babies look in their numerical matching paradigm.
Such studies have broad implications for understanding the evolutionary origins of numerical ability and how that ability has developed in humans, they said.
Media Contact
Dennis Meredith
EurekAlert!
All latest news from the category: Studies and Analyses
innovations-report maintains a wealth of in-depth studies and analyses from a variety of subject areas including business and finance, medicine and pharmacology, ecology and the environment, energy, communications and media, transportation, work, family and leisure.
Back to home
Newest articles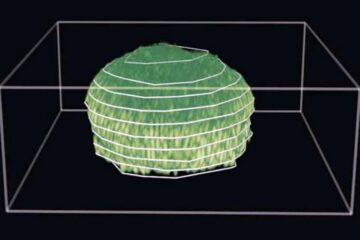 Growing biofilms actively alter host environment
The findings may offer insight into disease growth and the mechanics of antibiotic resistance. Dental plaque, gut bacteria and the slippery sheen on river rocks are all examples of biofilms,…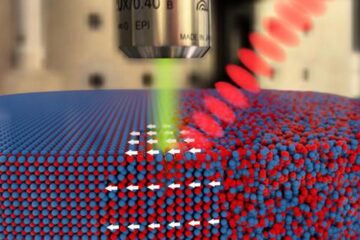 Magnetization by laser pulse
Research team identifies new details of a promising phenomenon. To magnetize an iron nail, one simply has to stroke its surface several times with a bar magnet. Yet, there is…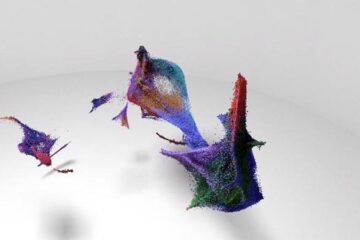 Turn cells into recording devices to unlock secrets of disease
Seattle Hub for Synthetic Biology launched by Allen Institute, Chan Zuckerberg Initiative, and the University of Washington will turn cells into recording devices to unlock secrets of disease. First-of-its-kind research…