Unexploded grenades still harm environment
Scientists have assessed the overall impact of grenades and concluded that even during peacetime, stockpiling these munitions can cause significant environmental damage.

Elisabeth Hochschorner and colleagues from the Royal Institute of Technology in Stockholm showed that during peacetime, the mining of metals used in grenade construction and the energy costs needed to produce them cause significant environmental impact. The residues emitted during practice detonations top the list of harmful effects.
In a wartime situation, mining the copper used to make the grenades damages the earth even more than harmful residues from explosions because the exploded copper cannot be recycled as it is during peacetime decommissioning. The authors suggest that replacing plastic for copper could make grenades greener.
The Swedish study, soon to be publiched in The Journal of Chemical Technology and Biotechnology ( DOI 10.1002/jctb.0274), used a method called 'life cycle assessment' (LCA) which has never been applied to munitions before.
Dr Steven Young, President of GreenhouseGasMeasurement.com, said the defense industry, one of the biggest industrial sectors, has embraced LCA studies in the past and is "very well positioned" to make progress on environmental issues. It tends to make analytical decisions and has huge purchasing power, he adds.
All latest news from the category: Studies and Analyses
innovations-report maintains a wealth of in-depth studies and analyses from a variety of subject areas including business and finance, medicine and pharmacology, ecology and the environment, energy, communications and media, transportation, work, family and leisure.
Back to home
Newest articles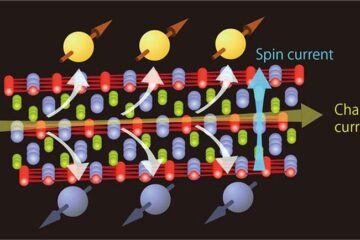 Topological materials open a new pathway for exploring spin hall materials
A group of researchers have made a significant breakthrough which could revolutionize next-generation electronics by enabling non-volatility, large-scale integration, low power consumption, high speed, and high reliability in spintronic devices….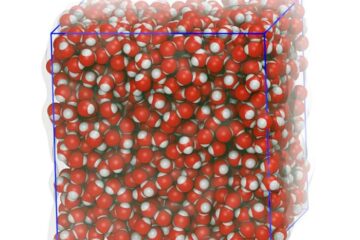 Evaluating the shear viscosity of different water models
A researcher from Japan evaluates the shear viscosities of popular water models widely used in biomolecular research. Water is one of the most abundant substances on Earth and partakes in…
Scientists successfully maneuver robot through living lung tissue
Lung cancer is the leading cause of cancer-related deaths in the United States. Some tumors are extremely small and hide deep within lung tissue, making it difficult for surgeons to…