International study finds one in five heart patients continue to smoke – under half quit after first coronary event
An international survey published today (Thursday 6 October) in Europe's leading cardiology journal, European Heart Journal[1], reveals that fewer than half of the heart patients in the study who smoked quit after suffering their first coronary event, with one out of five continuing to smoke despite advice to stop.

Epidemiologist and lead author of the study, Dr Wilma Scholte op Reimer, said it was "unbelievable" that so many carried on smoking after a life-threatening event for which smoking is a major risk factor. "It makes me wonder if they are truly aware of the risk that they are taking," she said.
The survey – EUROASPIRE II[2] – undertaken during 1999 and 2000, involved 5,551 coronary patients aged up to seventy in 47 hospitals in 15 European countries. They were interviewed around 16 months after the event or condition for which they entered hospital – coronary artery bypass, balloon angioplasty, heart attack or unstable angina. The patients were asked if they had ever smoked, whether they had smoked in the month prior to hospital admission and whether they currently smoked, with smokers who denied currently smoking being tested for carbon monoxide in their breath. The survey was a follow-up to EUROASPIRE I five years earlier and found similar results.
Of the 5,551 patients, 21% were still persistent smokers – 39% of those under 50, 26% of those aged 50-60 and 14% of those aged around 60. Men and women had similar prevalence. Nearly all (99%) of the 2,244 pre-heart event smokers had been advised by a health professional to stop, and 48% had done so.
"We found that younger patients were less likely to quit – only 41% of under 50s – and that those with angina were less likely to quit than those who had suffered a heart attack (38% as against 52%)," said Dr Scholte op Reimer who works at the Erasmus University Medical Centre in Rotterdam, The Netherlands.
The worrying finding that those with angina were less likely to stop than heart attack patients may be due to a lack of awareness of their risk, according to Dr Scholte op Reimer. A heart attack was often the first manifestation of coronary disease. Doctors were keen on achieving good risk management in these cases and the patients themselves were motivated because they probably realised the seriousness of their diseases.
However, for angina patients, the risk may have been under-estimated. "In fact, their long term mortality is no better than that of patients who have had a heart attack," she said. "Perhaps this needs to be spelled out to them. The need to stop is highest in patients with established coronary heart disease (CHD) as within 2-3 years the risk of subsequent events falls to that of CHD patients who have never smoked. In people with no symptoms it takes up to 10 years for risks to fall to the level of non-smokers. This shows how much a patient can gain from quitting – often much more than most of the medication they take. I think professionals should confront their patients with these facts more often."
Another surprising finding was that only a fifth of those who had stopped reported having received written advice compared with 30% of those who continued smoking. "We can't tell from our study why this is," said Dr Scholte op Reimer. "Perhaps most patients that stopped had already made the decision when the written advice was given to them and therefore didn't register it, or maybe the advice was offered or put out for them to take away, but having decided to stop smoking, not accepted because they felt no need to take it."
The survey showed there was still a need for the development of more intensive, effective smoking cessation programmes, particularly focused on younger patients, those with lower levels of education (who the survey found were less likely to stop than those with university education) and those whose disease had first manifested as angina.
Dr Scholte op Reimer said that, in line with current guidelines on cardiovascular disease (CVD) prevention, a doctor's firm advice at the time of diagnosis was the most important factor in starting the quitting process. Many patients succeeded without special programmes, but for those who needed support, there should be a specific plan that is followed through. Nicotine replacement and certain anti-depressants should also be available if necessary.
There may also be a difference, she said, between patients having the general knowledge that smoking is a bad habit, and learning their precise risk as an individual. Individual risk could now be worked out via HeartScore – a computer program launched recently by the European Society of Cardiology, aiming at preventing CVD (primary prevention). The program can also calculate how much a person can change his or her risk of fatal CVD within 10 years by stopping smoking.
Another survey – EUROASPIRE III – is planned to see whether the situation improves. "It was disappointing that there was hardly any change in the five years between the first two surveys. However, we believe that the European guidelines on CVD prevention, tools such as HeartScore and interventions by governments might mean that attitudes will have improved by the time we carry out the next survey," Dr Scholte op Reimer concluded.
All latest news from the category: Studies and Analyses
innovations-report maintains a wealth of in-depth studies and analyses from a variety of subject areas including business and finance, medicine and pharmacology, ecology and the environment, energy, communications and media, transportation, work, family and leisure.
Back to home
Newest articles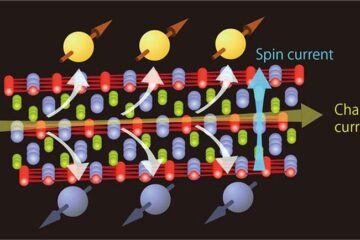 Topological materials open a new pathway for exploring spin hall materials
A group of researchers have made a significant breakthrough which could revolutionize next-generation electronics by enabling non-volatility, large-scale integration, low power consumption, high speed, and high reliability in spintronic devices….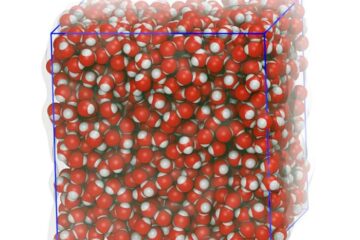 Evaluating the shear viscosity of different water models
A researcher from Japan evaluates the shear viscosities of popular water models widely used in biomolecular research. Water is one of the most abundant substances on Earth and partakes in…
Scientists successfully maneuver robot through living lung tissue
Lung cancer is the leading cause of cancer-related deaths in the United States. Some tumors are extremely small and hide deep within lung tissue, making it difficult for surgeons to…