No major disparity found in developmental outcomes w/ prompt v delayed ear tube insertion
Children's Hospital of Pittsburgh Study published in New England Journal of Medicine

A Children's Hospital of Pittsburgh study finds that prompt insertion of tympanostomy tubes (small ear tubes) does not improve developmental outcomes of children at 6 years of age as once thought.
Lead investigator Jack L. Paradise, MD, pediatrician and otitis media expert at Children's and professor of Pediatrics and Otolaryngology at the University of Pittsburgh School of Medicine, and fellow researchers found that in otherwise healthy children younger than 3 years of age who have persistent middle-ear effusion, prompt insertion of the tubes did not improve developmental outcomes at age 6. Previously the researchers had reported similar findings in the children in the study at both age 3 and age 4.
Therefore, these new findings, together with the earlier findings, strongly suggest that no intervention is necessary for most children with fluid in their ears.
The study, is published in the Aug. 11 issue of the New England Journal of Medicine.
Dr. Paradise and his team enrolled 6,350 healthy infants younger than 62 days of age and evaluated them regularly for middle-ear effusion. Before 3 years of age, 429 children with persistent middle-ear effusion were randomly assigned to have tympanostomy tubes inserted either promptly or up to nine months later if effusion persisted.
According to Dr. Paradise, previous studies by other investigators had suggested possible links between long periods of middle-ear fluid during children's first few years of life and various impairments of their speech, language, learning skills and behavior, but those studies as a whole had many limitations and were not convincing.
Dr. Paradise's study, which was primarily supported by the National Institutes of Health, found that in children who had persistent middle-ear effusion during their first three years of life, prompt insertion of tympanostomy tubes had no demonstrable beneficial effect on their developmental outcomes not only at ages 3 and 4 but also at age 6.
"Given the concerns about developmental consequences of persistent middle-ear fluid, and given the demonstrated effectiveness of tube insertion, it is easy to understand why many professionals have advocated screening of seemingly well children and surgical intervention in those found to have persistent fluid," said Dr. Paradise. "Our study has found that no intervention seems necessary for most children with fluid in their ears. Tube insertion performed solely to relieve persistent middle-ear fluid does not appear to improve developmental outcomes in infants and toddlers who are not otherwise at risk."
At 6 years of age, 85 percent of children in the early-treatment group and 42 percent in the delayed-treatment group had received tympanostomy tubes. No significant differences favoring the early treatment group were found on any of the 30 measures of intelligence, speech, language and behavior studied in the clinical trial.
These data, together with risks posed by tube insertion, provide clear support for managing the treatment of such children conservatively, since the fluid almost always clears up spontaneously, Dr. Paradise said. Final testing of the children at age 9 to 11 years has recently been completed, and analysis of those results is currently under way.
So, which children should receive tubes?
Children who, whether or not they have persistent middle-ear fluid, have repeated bouts of ear infection that cannot be managed satisfactorily with antibiotics or that recur with frequency that exceeds reasonable limits of tolerance should receive tubes, Dr. Paradise explains. In those children tubes usually provide relief. Tube insertion also is the appropriate treatment for the child with middle-ear fluid who is bothered by hearing loss, whatever the degree. Tubes also have been proven beneficial for the small minority of children with persistent fluid who suffer from ear pain, ringing in the ear or eardrum abnormalities.
Among children in the United States, otitis media is the most commonly diagnosed illness after the common cold. The term otitis media refers both to ear infections and to fluid in the ear that follows ear infections or can lead to ear infections. Otitis media is inflammation located in the lining of the middle ear cavity and usually occurs as a complication of a cold or other respiratory infection. About 75 percent of children have at least one episode of otitis media by the time they are 3 years of age. Nearly half of these children have three or more episodes by the time they are 3 years of age. Although otitis media can affect adults, it is primarily a condition that occurs in children.
Dr. Paradise is nationally and internationally recognized as a pioneer in pediatric primary care research.
Dr. Paradise's contributions have advanced pediatric medicine worldwide in the diagnosis and treatment of common childhood diseases, most notably diseases and disorders of the ears, tonsils, and adenoids. His primary areas of research have involved investigation of indications for tonsillectomy and adenoidectomy and the management of middle-ear disease.
His studies of these conditions have gained him international recognition. Among his studies of otitis media, Dr. Paradise discovered the near universality of the disease in infants and young children with cleft palate. He also helped to establish the use of tympanometry, a non-invasive test to determine the presence or absence of middle-ear abnormalities. Tympanometry has since become a standard diagnostic procedure in primary care pediatrics and an important tool in clinical studies of otitis media.
Media Contact
Melanie Finnigan
EurekAlert!
All latest news from the category: Studies and Analyses
innovations-report maintains a wealth of in-depth studies and analyses from a variety of subject areas including business and finance, medicine and pharmacology, ecology and the environment, energy, communications and media, transportation, work, family and leisure.
Back to home
Newest articles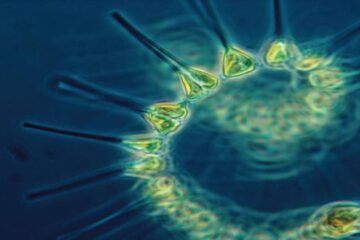 Red Sea bioregions show changing blooms
Red Sea phytoplankton blooms change seasonally and interannually in response to climatic events. A KAUST study has analyzed satellite data over two decades and its findings will underpin other investigations…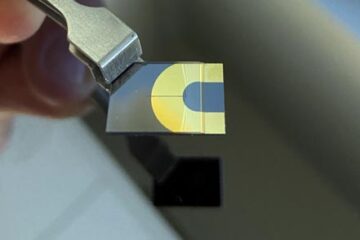 Building better tools for biomanufacturing
A team of researchers from the Georgia Institute of Technology has developed an analytical tool designed to improve the biomanufacturing process of advanced cell-based therapies. Their Dynamic Sampling Platform provides…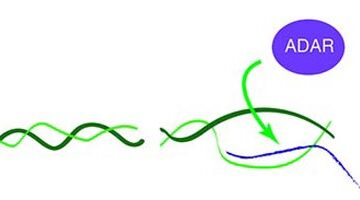 The role of messenger RNA in DNA repair
University of Seville researchers participate in a study connecting the repair of DNA breaks and messenger RNA modifying factors. An organism's genome could be compared to a complex system of…