Mayo researchers explore reasons for complications with kidney failure patients
Mayo Clinic researchers searching for explanations of high mortality rates among kidney failure patients undergoing hemodialysis are focusing their attention on the use of heparin, a drug used to reduce clotting of the blood.

Their study in the August issue of Mayo Clinic Proceedings is a preliminary look at one aspect affecting the health of patients who undergo hemodialysis. In the study, they found patients who had a higher level of adverse outcomes also had elevated levels of heparin antibodies in their blood. The authors believe this is the first study examining this association.
However, Robert McBane, M.D., a Mayo Clinic cardiovascular disease specialist who led the study, cautions that these results are preliminary.
"These results are thought-provoking and hypothesis-generating, but at this point we need more study," says Dr. McBane. "Patients requiring hemodialysis have a high mortality rate for reasons which are not clear. The search for variables contributing to this mortality rate is of prime importance."
Heparin is an anticoagulant, which is usually used to prevent the formation of blood clots in the blood vessels that can prove harmful.
For patients with end-stage renal disease (kidney failure), hemodialysis is the most common form of therapy. Recent figures show more than 85 percent of the approximately 379,000 patients with the disease were treated this way. In hemodialysis, the patient's blood is passed through a machine to clean it, similar to what the kidneys might do if the body was functioning normally. Heparin must be used to prevent clotting of the blood in the dialysis machine in order to safely perform hemodialysis. At this time, there are no other widely-used alternatives to heparin. The results of this analysis, if confirmed by others, might stimulate the search for better anticoagulants that can be used in hemodialysis.
The study found that the presence of heparin antibodies in hemodialysis patients was associated with more adverse outcomes compared with hemodialysis patients without detectable antibodies. If the findings are confirmed by others, physicians might test for the presence of these antibodies to determine if a patient might be at an above-average risk for complications.
Co-authors in the study include Lourdes Pena de la Vega, M.D., Randal Miller, Margaret Benda, Diane Grill, Matthew Johnson, and James McCarthy, M.D.
In an editorial in the same issue of Mayo Clinic Proceedings, Donald Arnold, M.D., and John Kelton, M.D., of the Department of Medicine, Michael G. DeGroote School of Medicine at McMaster University in Hamilton, Ontario, Canada, say the study adds to the evidence that the heparin antibodies may be an indicator of problems even if other symptoms aren't evident. But they also say further study is needed.
All latest news from the category: Studies and Analyses
innovations-report maintains a wealth of in-depth studies and analyses from a variety of subject areas including business and finance, medicine and pharmacology, ecology and the environment, energy, communications and media, transportation, work, family and leisure.
Back to home
Newest articles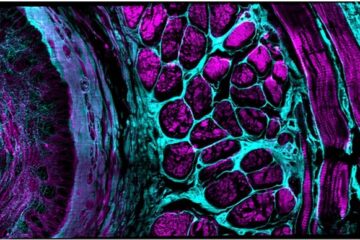 Enhancing the workhorse
Artificial intelligence, hardware innovations boost confocal microscope's performance. Since artificial intelligence pioneer Marvin Minsky patented the principle of confocal microscopy in 1957, it has become the workhorse standard in life…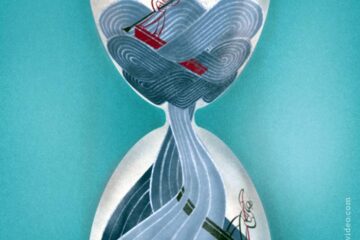 In the quantum realm, not even time flows as you might expect
New study shows the boundary between time moving forward and backward may blur in quantum mechanics. A team of physicists at the Universities of Bristol, Vienna, the Balearic Islands and…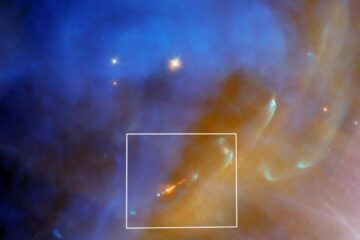 Hubble Spots a Swift Stellar Jet in Running Man Nebula
A jet from a newly formed star flares into the shining depths of reflection nebula NGC 1977 in this Hubble image. The jet (the orange object at the bottom center…