Study suggests protein may be early warning for ovarian cancer
Penn State College of Medicine researchers have found a signal that could lead to earlier detection and treatment of ovarian cancer.
The Penn State team of scientists led by principal investigator Kathleen M. Mulder, Ph.D., professor of pharmacology, and working in conjunction with a researcher from the Center for Cancer Research, National Cancer Institute in Bethesda, Md., studied "km23," a protein that helps to direct protein traffic in the cell. Mulder's team has found that at least 42 percent of ovarian cancer patient tumor tissues have alterations in km23. No similar alterations in km23 were detectable in normal human tissues, suggesting that it may be both a diagnostic indicator for the development of ovarian cancer and a possible target for cancer therapies. "While only close to half of ovarian cancer patients may have defects in km23, our results are still highly significant because there is no clinically useful screening test available for detection of ovarian cancer," said Mulder.
Additional studies are under way to continue the analyses of km23 abnormalities in specimens from women with ovarian cancer, and to determine whether different km23 alterations exist in other solid tumors, such as breast and colon cancer. "The next step is to develop a screening test for early detection of the km23 alterations in the blood of ovarian cancer patients," Mulder said. In addition, studies are under way to develop drugs that would target km23 and override the defects caused by the km23 alterations in the cancer cells. "The plan is to be able to use the screening test to identify those patients who would benefit from the anti-cancer drugs we will be developing using km23 as the target," Mulder said. "In the pharmaceutical industry, this is often referred to as 'personalized medicine,' meaning that each patient can be checked for alterations in specific genes and their treatment targeted for the alterations specific to their cancer."
Epithelial ovarian cancer is often diagnosed at an advanced stage and accounts for more than 164,000 deaths annually. Despite advances in surgical techniques and chemotherapy, overall survival rates for women with ovarian cancer have not improved significantly because of late detection, often after the disease has already spread to remote organs. The identification of a potential early warning signal and a possible therapeutic target for the disease could lead to improved survival rates.
km23 is responsible, in part, for the movement of cellular proteins along microtubules, the "highways" of the cell. The cellular proteins, or "cargo," are actually driven along the microtubules by "motors" in the cell. km3 helps to connect the right cargo to the motor so that the cargo can reach its appropriate destination.
In a previous study, Mulder and her team found that the process is initiated by the binding of a factor called "TGFâ" to receptors on the cell's surface. This, in turn, sends a signal to km23 telling it to attach to the motor and pick up the cargo. When km23 is altered, the cargo doesn't reach the correct destination in the cell. As a result, a traffic jam occurs, which causes chaos in the cell.
This latest study, titled "A TGFâ receptor-interacting protein frequently mutated in human ovarian cancer," was published in the Aug. 1 issue of Cancer Research, http://cancerres.aacrjournals.org/.
The initiator of the journey, TGFâ, has been the focus of Mulder's research program since 1988.
"TGFâ is a critical regulator of cell growth and is present throughout the body," she said. "It is already known to play an important role in suppressing the growth of epithelial cells, the type of cell that gives rise to solid tumors. When the appropriate signals are not sent by TGFâ, the growth of epithelial cells will not be controlled and a solid tumor can form. The alterations in km23 appear to disrupt some of the normal signals sent by TGFâ."
"The km23 alterations we have identified in human ovarian tumor tissues, described in our recent report, might also be used as prognostic indicators to help physicians decide on the most appropriate treatment for each patient," Mulder said.
All latest news from the category: Studies and Analyses
innovations-report maintains a wealth of in-depth studies and analyses from a variety of subject areas including business and finance, medicine and pharmacology, ecology and the environment, energy, communications and media, transportation, work, family and leisure.
Back to home
Newest articles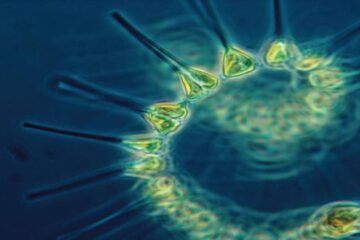 Red Sea bioregions show changing blooms
Red Sea phytoplankton blooms change seasonally and interannually in response to climatic events. A KAUST study has analyzed satellite data over two decades and its findings will underpin other investigations…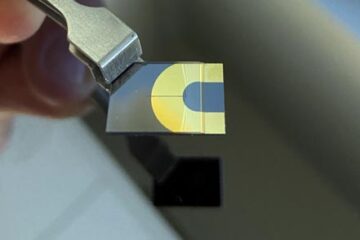 Building better tools for biomanufacturing
A team of researchers from the Georgia Institute of Technology has developed an analytical tool designed to improve the biomanufacturing process of advanced cell-based therapies. Their Dynamic Sampling Platform provides…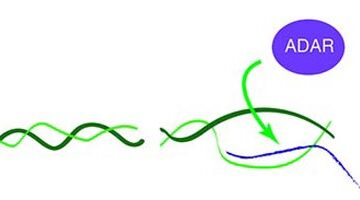 The role of messenger RNA in DNA repair
University of Seville researchers participate in a study connecting the repair of DNA breaks and messenger RNA modifying factors. An organism's genome could be compared to a complex system of…