Hormone patch may provide some increase in sexual desire in menopausal women
A testosterone patch may produce modest increases in sexual desire and frequency of satisfying sexual experiences in women who develop distressful, low sexual desire following hysterectomy and removal of the fallopian tubes and ovaries, according to a study in the July 25 issue of Archives of Internal Medicine, one of the JAMA/Archives journals.

Diminished sexual desire has been reported by 30 to 50 percent of women who undergo surgical menopause (menopause induced by the surgical removal of both ovaries), according to background information in the article. In one form of female sexual dysfunction, hypoactive sexual desire disorder, a chronic absence of desire for sexual activity results in personal distress. When the ovaries are removed (oophorectomy), blood levels of sex hormones, including testosterone, drop. Although some women see improvements in sexual functioning with estrogen therapy alone, previous studies suggest that the combination of estrogen and testosterone is more effective in preserving sexual desire.
Glenn D. Braunstein, M.D., of Cedars-Sinai Medical Center, Los Angeles, and colleagues conducted a 24-week, randomized, double blind, multicenter clinical trial in women who developed distressful low sexual desire after surgical menopause and were receiving oral estrogen therapy. The 447 women (aged 24 to 70 years) were randomized to receive placebo or testosterone patches twice weekly in one of three progressively higher doses. Testosterone levels were checked at baseline, 12 and 24 weeks. Changes in sexual desire and frequency of satisfying sexual activity were determined on the basis of a woman's reports on standardized questionnaire and sexual function activity log.
The researchers found that compared with women receiving placebo, women receiving the middle dosage (300 micrograms per day) had greater increases from baseline in questionnaire scores for sexual desire (67 percent increase over baseline compared with 48 percent increase over baseline for placebo) and in reported frequency of satisfying sexual activity (79 percent over baseline compared with 43 percent over baseline for the placebo group). The low dosage group showed no evidence of a treatment effect. The women in the high dosage group had increases in baseline sexual desire similar to the middle dosage group, but were no different from the placebo group in changes in frequency of satisfying sexual activity.
"Testosterone, 300 ìg/d [microgram per day] administered by a patch, significantly improved sexual desire and the frequency of total satisfying sexual activity in surgically menopausal women with hypoactive sexual desire disorder," the authors conclude. "These findings were generally consistent across all sexual function instruments [questionnaires and logs], end points, and time points, and highlight the important role that testosterone may play in women's sexual health. Additional studies should be undertaken to further assess the efficacy and safety of this treatment."
Editor's Note: This study was funded by research grants from Procter & Gamble Pharmaceuticals, Mason, Ohio. Dr. Braunstein is a consultant for Procter & Gamble Pharmaceuticals. Co-author Jan L. Shifren, M.D., is a consultant for and receives research support from Procter & Gamble Pharmaceuticals. Co-author James A. Simon, M.D., is a consultant for and receives research support from a number of firms including Procter & Gamble Pharmaceuticals. Co-author Gloria Bachman, M.D., is a consultant for Procter & Gamble Pharmaceuticals and is on their speaker's bureau. Co-author Nelson B. Watts, M.D., receives consultant fees, honoraria, and research support from Procter & Gamble Pharmaceuticals.
Editorial: Goldilocks and Menopause
In an editorial accompanying the article, Robert A. Vigersky, M.D., of Walter Reed Army Medical Center, Washington, D.C., writes, "The benefits found by Braunstein and colleagues are modest and not clearly dose related. Using the Profile of Female Sexual Function (PFSF) … they found a statistically significant increase in only two of the seven domains of sexual function at the 300-ìg/d dose but not at the 450-ìg/d dose of a transdermal testosterone patch. … Despite this apparent robust increase [in the sexual desire and sexual arousal scores], when put in the descriptive terms of the questionnaire, the testosterone treatment only raised the level of sexual function from 'seldom' to 'sometimes.' Similarly, the frequency of satisfying sexual activity increased by 79 percent in the testosterone-treated group compared with 43 percent in the placebo group, but on a monthly basis this was an absolute increase from three to five episodes."
"Goldilocks has been around for almost 200 years," Dr. Vigersky concludes. "Should she ever develop HSDD [hypoactive sexual desire disorder], it is still not clear if a 300-ìg transdermal testosterone patch is 'just right' for her. Hopefully, further studies will be available when and if she needs to be treated.
All latest news from the category: Studies and Analyses
innovations-report maintains a wealth of in-depth studies and analyses from a variety of subject areas including business and finance, medicine and pharmacology, ecology and the environment, energy, communications and media, transportation, work, family and leisure.
Back to home
Newest articles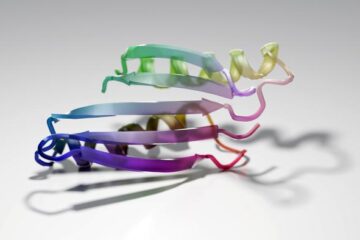 Deep learning dreams up new protein structures
A neural network trained exclusively to predict protein shapes can also generate new ones. Just as convincing images of cats can be created using artificial intelligence, new proteins can now…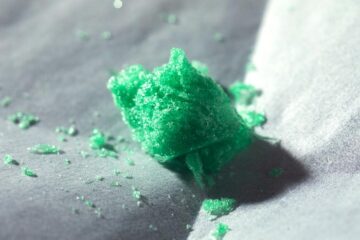 How to freeze-dry a potential COVID-19 vaccine
In Science Advances, scientists report successfully freeze-drying specialized liposomes that could be developed for use in future vaccines. Things that are freeze-dried: Astronaut food. Emergency rations. And, just maybe, some…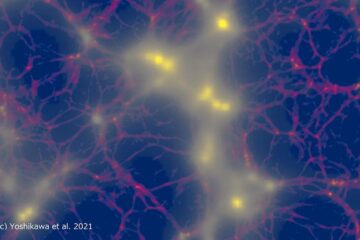 Record-breaking simulations of large-scale structure formation in the universe
Researchers led by the University of Tsukuba present computer simulations that capture the complex dynamics of elusive neutrinos left over from the Big Bang. Current simulations of cosmic structure formation…