Study identifies fat-secreted protein linked to insulin resistance
Findings show new link between obesity and type 2 diabetes
A study led by researchers at Beth Israel Deaconess Medical Center (BIDMC) has shown that a protein found in fat cells is a newly discovered cause of insulin resistance, establishing a previously unidentified molecular link between obesity and type 2 diabetes and offering a potential new target for the development of drugs to treat diabetes. The findings appear in the July 21, 2005, issue of the journal Nature.
According to senior author Barbara B. Kahn, MD, Chief of the Division of Endocrinology, Diabetes, and Metabolism at BIDMC, these findings in both mice and humans represent the first evidence that elevated levels of retinol binding protein 4 (RBP4) play a key role in the development of insulin resistance, a primary risk factor for diabetes.
"Being resistant to insulin is one of the major causes of diabetes," says Kahn, who is also a Professor of Medicine at Harvard Medical School. "And even in the absence of diabetes, insulin resistance is a major risk factor for heart disease and early mortality."
Produced by the pancreas, the hormone insulin functions to help cells throughout the body take in glucose and convert the simple sugar to energy. In individuals who are resistant to insulin, the body's muscle, fat and liver cells are unable to properly respond to the hormone, resulting in a build-up of glucose and insulin in the blood which, in turn, can lead to the development of diabetes and cardiovascular disease.
Earlier work in Kahn's lab had focused on understanding the role of a glucose transporter protein called GLUT4 in the development of insulin resistance. Knowing that downregulation of GLUT4 expression in fat tissue is an almost universal feature of insulin-resistant states (including obesity, type 2 diabetes and the metabolic syndrome), previous members of Kahn's lab developed two transgenic mouse models: One with fat-cell specific overexpression of GLUT4 and one with fat-cell specific reduction of GLUT4.
They found that the mice with overexpression of GLUT4 clearly demonstrated enhanced glucose tolerance and insulin sensitivity while, in contrast, the mice with reduced GLUT4 expression in fat tissue became insulin resistant and had an increased risk of developing diabetes.
"The results suggested that manipulating GLUT4 in adipose tissue affects whole body insulin sensitivity, very possibly through the secretion of proteins from fat cells," explains Kahn. "We therefore, measured the known fat-secreted molecules, including leptin, resistin and adiponectin, but found that in all cases, the levels were normal."
The study's investigators, led by Qin Yang, MD, PhD, and Timothy Graham, MD, in Kahn's lab, then conducted a global microarray analysis to identify a novel protein. "This led to our discovery of RBP4," says Kahn.
Further investigation found that both genetic and pharmacologic elevation of RBP4 can cause insulin resistance and that genetic and pharmacologic decrease of the protein in insulin-resistant states would ameliorate the condition. In humans with obesity or type 2 diabetes, the amount of excess RBP4 in the blood correlates with the severity of insulin resistance.
Until now, the sole function of RBP4 known to scientists was to deliver retinol (vitamin A) to tissues. With these new findings, it appears that this abundant transport (carrier) protein may have another function and that the metabolism of vitamin A or related compounds could possibly have some indirect impact on insulin action.
"There is a rapidly increasing epidemic of obesity and Type 2 diabetes in the Western world," says Kahn. "And, of particular concern, these conditions are becoming more common, not only in adults, but also in children and adolescents.
"It is, therefore, clear that more effective treatment strategies are needed to prevent and treat diabetes. RBP4 could prove to be a novel target for developing anti-diabetic therapies."
Media Contact
Bonnie Prescott
EurekAlert!
All latest news from the category: Studies and Analyses
innovations-report maintains a wealth of in-depth studies and analyses from a variety of subject areas including business and finance, medicine and pharmacology, ecology and the environment, energy, communications and media, transportation, work, family and leisure.
Back to home
Newest articles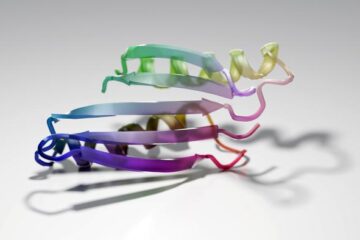 Deep learning dreams up new protein structures
A neural network trained exclusively to predict protein shapes can also generate new ones. Just as convincing images of cats can be created using artificial intelligence, new proteins can now…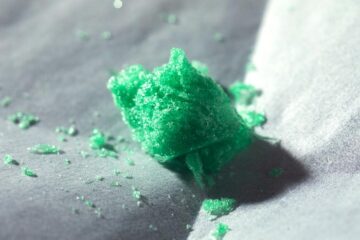 How to freeze-dry a potential COVID-19 vaccine
In Science Advances, scientists report successfully freeze-drying specialized liposomes that could be developed for use in future vaccines. Things that are freeze-dried: Astronaut food. Emergency rations. And, just maybe, some…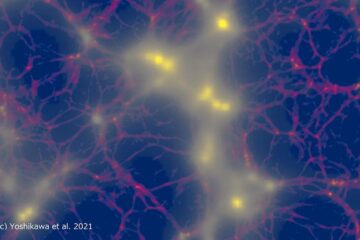 Record-breaking simulations of large-scale structure formation in the universe
Researchers led by the University of Tsukuba present computer simulations that capture the complex dynamics of elusive neutrinos left over from the Big Bang. Current simulations of cosmic structure formation…