Patient reminders boost immunization rates
Patient reminders can help physicians improve immunization rates for their practice, according to a new review of studies.
All six of the reminder and recall systems tested — including post cards, letters and phone calls — resulted in better immunization coverage, the review finds. The boost in immunization rates held true for both adults and children — and across an array of clinical settings. The review, which encompasses 43 patient-reminder studies, found immunization increases "in the range of 1 to 20 percentage points."
Study co-author Julie C. Jacobson Vann, Ph.D., says physicians in private practice, public health departments or academic medical centers can feel confident about setting up a patient reminder or recall system for immunizations. "I think it's a very simple intervention for the fast-paced lives most of us lead," she says. When the reviewers pooled the results from the reminder and recall systems studied, they found that those patients who were reminded were 70 percent more likely to have been immunized.
The review appears in the July issue of The Cochrane Library, a publication of The Cochrane Collaboration, an international organization that evaluates medical research. Systematic reviews draw evidence-based conclusions about medical practice after considering both the content and quality of existing medical trials on a topic.
The review found that four of the six reminder tools or systems created statistically significant improvements in immunization rates.
Person-to-person telephone reminders created the greatest gains in immunization rates, with almost twice as high a chance of patients being immunized. By contrast, computerized auto-dialer reminders only achieved a 43 percent greater likelihood of compliance. Among the mailed reminders, letters were much more effective than postcards, the review found.
In addition to patient reminders, three studies measured the combination of patient reminders and reminders for healthcare providers. Not surprisingly, these blended recall systems scored very high But were likely to cost more.
Differences in study design and implementation prevented a definitive analysis of the cost-effectiveness of immunization reminders. But technology alreadys exist to set up a recall system, including computer programs that integrate the new technology into the patient-tracking or billing systems already established within a doctors office. "There are vendors now that have fairly simple systems to assist physicians," says Jacobson Vann, who is a health services scientist with AccessCare, the Medicaid program in North Carolina.
Vaccination coverage is improving in the United States, but the challenge is to maintain and continue to build on the gains made in the 1990s, according to the Centers for Disease Control. For instance, the National Immunization Survey shows that 84.8 percent of children ages 19 to 35 months were vaccinated against chickenpox in 2003, up from 80.6 percent just a year earlier.
The review pools the trial results for medical studies which were all conducted in economically developed countries, like the United States. Jacobson Vann cautions that the finding can not be generalized for health systems in low or middle-income countries.
However, she adds, "Physicians in developed countries should be using some kind of reminder system especially if they have any kind of problems with immunization compliance." Jacobson Vann says increased vaccination rates create "herd immunity," where "even those that are not immunized will have some protection."
Creating a patient reminder system for immunizations may also be an opportunity for physicians to raise the quality of the service they provide and the overall health of the patients in their care — beyond the boost in immunization rates.
Jacobson Vann says patients who are overdue for their immunizations can also be behind schedule for routine preventive care. An immunization reminder can create a health "spillover effect," the review notes. A reminder that brings a patient into the doctor's office for a flu shot can create an opportunity for a physician to recommend blood pressure screening, a routine breast exam or annual pap smear.
Media Contact
Julie Jacobson Vann
EurekAlert!
All latest news from the category: Studies and Analyses
innovations-report maintains a wealth of in-depth studies and analyses from a variety of subject areas including business and finance, medicine and pharmacology, ecology and the environment, energy, communications and media, transportation, work, family and leisure.
Back to home
Newest articles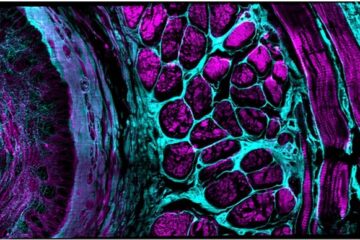 Enhancing the workhorse
Artificial intelligence, hardware innovations boost confocal microscope's performance. Since artificial intelligence pioneer Marvin Minsky patented the principle of confocal microscopy in 1957, it has become the workhorse standard in life…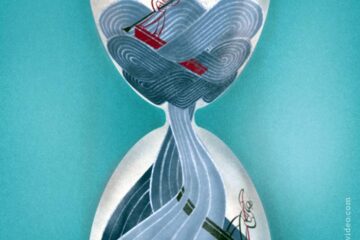 In the quantum realm, not even time flows as you might expect
New study shows the boundary between time moving forward and backward may blur in quantum mechanics. A team of physicists at the Universities of Bristol, Vienna, the Balearic Islands and…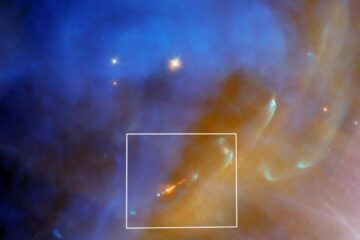 Hubble Spots a Swift Stellar Jet in Running Man Nebula
A jet from a newly formed star flares into the shining depths of reflection nebula NGC 1977 in this Hubble image. The jet (the orange object at the bottom center…