Obese men more carb intolerant than obese women
Gender may impact fitness level

Obese men may not process carbohydrates as efficiently as obese women, a condition that can, ultimately, lead to a decrease in fitness level and the development of metabolic disorders. A new study published in the July issue of CHEST, the peer-reviewed journal of the American College of Chest Physicians (ACCP), showed that severely obese men were more carbohydrate intolerant and had less physical endurance than severely obese women, leading researchers to believe that gender plays a strong role in physical fitness and a person's ability to metabolize carbohydrates.
"Carbohydrate intolerance, the inability to metabolize sugar found in carbohydrates, may lead to a buildup of fat deposits on muscle tissue, which can cause a person to gain weight and, eventually, impair physical endurance," said study co-author Emile F. L. Dubois, MD, PhD, FCCP, Department of Pulmonary Diseases, Hospital Reinier de Graaf Groep, Delft-Voorburg, Netherlands. "It appears that carbohydrate intolerance is more common in obese men, which would cause them to be less physically fit than obese women."
Researchers from Voorburg and Groningen, Netherlands, performed exercise capacity tests on 22 severely obese men and 34 severely obese women who were scheduled for bariatric surgery. Severe obesity was classified as a body mass index (BMI) of over 40, based on guidelines from the World Health Organization. Researchers also assessed patients for carbohydrate intolerance, according to American Diabetes Society Guidelines. Results showed that patients were similar in age and BMI, but 59 percent of men had overt diabetes or were carbohydrate intolerant, as compared to 35 percent of women. Researchers note that patients with carbohydrate intolerance usually suffer from metabolic syndrome, a group of medical conditions, including obesity, diabetes, and hypertension, that can lead to cardiovascular disease. However, an obese person who is carbohydrate intolerant may not present with other medical conditions typical of metabolic syndrome.
"Obese patients whose only medical condition is carbohydrate intolerance may be good candidates for bariatric surgery, although additional testing is needed to identify underlying risk factors, such as decreased physical fitness, which also may indicate the presence of metabolic syndrome and, therefore, reinforce the need for bariatric surgery," said study co-author Dave H. Schweitzer, MD, PhD, Department of Internal Medicine and Endocrinology, Hospital Reinier de Graaf Groep.
Further assessments revealed that women performed better on exercise endurance and related lung capacity tests than men. Researchers suggest that this finding may be explained by the different distribution of body fat in men, who typically have upper-body fat, compared to women, who typically have lower-body fat. The difference in fat distribution may lead to decreased "usable lung capacity" (vital capacity), which was seen predominantly in the men, and more difficulty breathing; however, the precise mechanism is not fully understood.
"It is possible that women are better equipped for energy storage due to their inherent need to feed their offspring," added Dr. Schweitzer. "When food is abundant, such as in modern society, both genders may become obese, but men simply do not have the reserve capacity to handle excess food, which puts extra stress on their bodies, causing decreased performance and, possibly, illness."
"Obesity can lead to impaired lung function, sleep disorders, cardiovascular disease, and other health conditions. Therefore, health-care providers should encourage their obese patients to lose weight and assist them in doing so in a healthful manner," said Paul A. Kvale, MD, FCCP, President of the American College of Chest Physicians.
Media Contact
Jennifer Stawarz
EurekAlert!
All latest news from the category: Studies and Analyses
innovations-report maintains a wealth of in-depth studies and analyses from a variety of subject areas including business and finance, medicine and pharmacology, ecology and the environment, energy, communications and media, transportation, work, family and leisure.
Back to home
Newest articles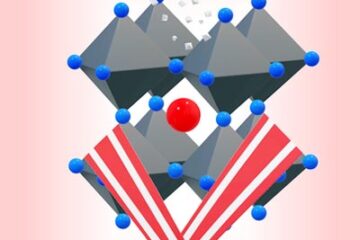 Perovskite solar cells soar to new heights
Metal halide perovskites have been under intense investigation over the last decade, due to the remarkable rise in their performance in optoelectronic devices such as solar cells or light-emitting diodes….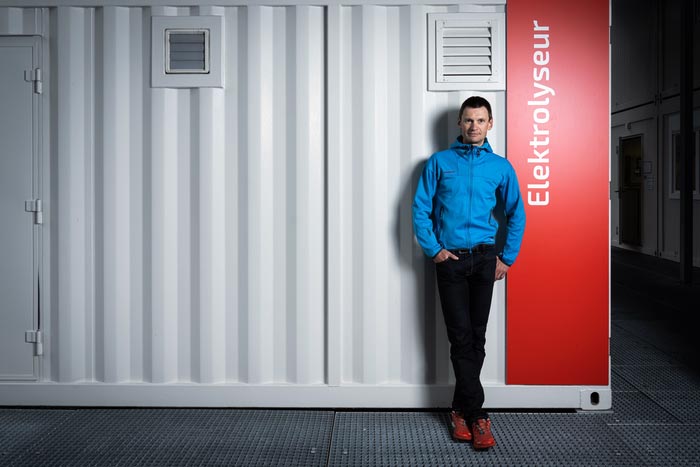 Blue hydrogen can help protect the climate
An international group of researchers led by the Paul Scherrer Institute and the Heriot-Watt University has carried out in-depth analyses of the climate impact of blue hydrogen. This is produced…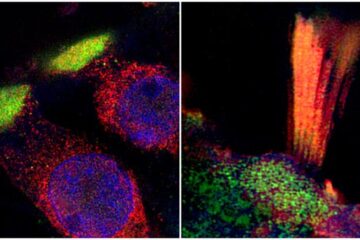 Genes associated with hearing loss visualised in new study
Researchers from Uppsala University have been able to document and visualise hearing loss-associated genes in the human inner ear, in a unique collaboration study between otosurgeons and geneticists. The findings…