Urine test may help monitor disfiguring birthmarks
Study raises hope of treating aggressive vascular malformations with anti-angiogenesis drugs

Vascular anomalies – birthmarks caused by abnormal development of arteries, capillaries, veins or lymph vessels – can sometimes begin to progress, requiring aggressive treatment to save the child's health or vision. Research at Children's Hospital Boston now suggests that urine testing can help monitor these anomalies and predict those about to become a serious threat. The findings, published in the July Pediatrics, also raise the possibility of new drug treatments for aggressive cases, particularly for hard-to-treat vascular malformations.
Vascular anomalies include both vascular malformations and vascular tumors (most commonly hemangiomas). Hemangiomas, found in about 10% of infants, occur when the cells lining blood vessels multiply abnormally, forming clusters of vessels. Hemangiomas grow rapidly in the first year of life, then usually shrink and disappear. But some grow quite large, causing obstruction, ulceration and other problems. Vascular malformations occur during fetal development and include lymphatic, venous, arteriovenous and capillary malformations. They usually grow in proportion to the child, but sometimes progress during adolescence or pregnancy, or after surgery or trauma, in rare instances becoming fatal. There are currently no effective drug treatments.
Marsha Moses, PhD of Children's Vascular Biology Program, senior investigator on the study, had been studying the matrix metalloproteinases (MMPs), a family of enzymes required for angiogenesis, or growth of new blood vessels. Angiogenesis is critical to a cancer's expansion, and Moses' lab was the first to show that inhibitors of MMP can inhibit angiogenesis. Recently, her lab also demonstrated that cancer patients have elevated levels of MMPs in their urine. Because vascular anomalies like hemangiomas also involve angiogenesis, Moses was approached by Jennifer Marler, MD, a fellow in the laboratory of Judah Folkman, MD, at Children's Hospital Boston and a clinical fellow in Children's Vascular Anomalies Center. (Marler is now at Cincinnati Children's Hospital.)
Looking for MMPs, Moses, Marler and colleagues tested the urine of 217 patients with vascular anomalies and 74 healthy controls of the same age. A subgroup of MMPs – known as the high-molecular-weight MMPs – were elevated in the urine of 53 percent of patients with vascular tumors and 41 percent of those with vascular malformations, but in only 22 percent of controls. Vascular anomalies were also associated with elevated urine levels of basic fibroblast growth factor (bFGF), another compound that promotes angiogenesis. Increased urine levels of MMPs and bFGF correlated with both the extent and progression of vascular anomalies. In two patients, the researchers were able to document the disappearance of high-molecular-weight MMPs after treatment.
In the 1980s, Children's Hospital Boston researchers showed that growth of hemangiomas is known to be angiogenesis-dependent and can be suppressed with anti-angiogenic drugs –currently, corticosteroids and vincristine. The new findings suggest, for the first time, that angiogenesis also plays a role in the progression of vascular malformations, raising the possibility of curbing these difficult-to-treat anomalies with anti-angiogenic drugs, in particular MMP inhibitors. Current treatment for vascular malformations consists of surgery, embolization or sclerotherapy, which can be dangerous, deforming, or produce unsatisfactory results.
"Prior to this study, we had thought it was not possible to treat vascular malformations with drugs, since congenital anomalies generally do not respond to drugs," says Steven Fishman, MD, a surgeon on Children's Vascular Anomalies team. "This study gives us hope that with further research we'll be able to develop drug treatments."
Fishman is now conducting a Phase I trial of MMP inhibitors in nine patients with vascular malformations that have not responded to, or are not candidates for, the current treatments. Two other patients have been receiving MMP inhibitors under compassionate-use protocols.
In the meantime, urine testing for MMPs may help physicians know when a vascular anomaly is about to become aggressive and needs intervention. "It can be very hard to tell whether an anomaly will progress," Fishman says. "It can sit there and do nothing, or go on to destroy the nose or other nearby tissues. What we've shown is that the presence of MMPs in urine correlates with how aggressive the lesions are."
Media Contact
Elizabeth Andrews
EurekAlert!
All latest news from the category: Studies and Analyses
innovations-report maintains a wealth of in-depth studies and analyses from a variety of subject areas including business and finance, medicine and pharmacology, ecology and the environment, energy, communications and media, transportation, work, family and leisure.
Back to home
Newest articles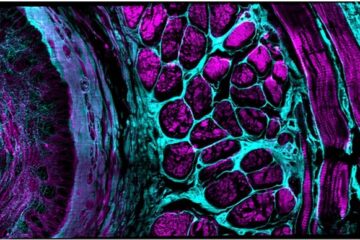 Enhancing the workhorse
Artificial intelligence, hardware innovations boost confocal microscope's performance. Since artificial intelligence pioneer Marvin Minsky patented the principle of confocal microscopy in 1957, it has become the workhorse standard in life…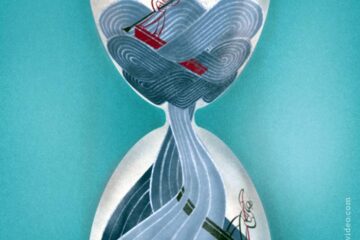 In the quantum realm, not even time flows as you might expect
New study shows the boundary between time moving forward and backward may blur in quantum mechanics. A team of physicists at the Universities of Bristol, Vienna, the Balearic Islands and…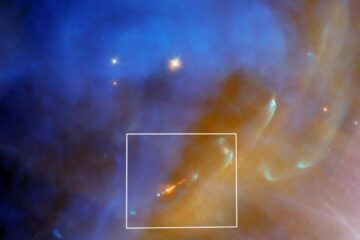 Hubble Spots a Swift Stellar Jet in Running Man Nebula
A jet from a newly formed star flares into the shining depths of reflection nebula NGC 1977 in this Hubble image. The jet (the orange object at the bottom center…