New study suggests role for clazosentan in the prevention of cerebral vasospasm after aneurysmal SAH
Actelion Ltd (SWX: ATLN) announced today that a study published in the July edition of the Journal of Neurosurgery suggests that clazosentan can reduce the number and severity of cases of vasospasm following aneurysmal subarachnoid haemorrhage (SAH).1

Vasospasm occurs 5-14 days following SAH and leads to strokes and neurological deficits that cause significant disability to patients and is a major cause of death. As many as 70% of people who have aneurysmal SAH may have arterial narrowing and even with the most advanced surgical and endovascular advances in securing the aneurysm, the outcomes remain poor with up to 30% developing neurological deficits or dying2.
This Phase IIa study with 34 patients demonstrated that patients given the i.v. endothelin receptor antagonist clazosentan continuously for up to 14 days suffered from significantly fewer and less severe cases of vasospasm compared to placebo. Only 40% of patients treated with clazosentan developed cerebral vasospasm, as diagnosed on angiography, compared to 88% of patients treated with placebo (p=0.008).1
Furthermore, there were fewer patients with new cerebral infarcts in the clazosentan group – 15% versus 44% in the placebo group. Overall the nature and severity of adverse events were comparable between the two treatment groups. Infusions of clazosentan were generally well tolerated, with no clinically relevant effects on blood pressure or other vital signs.1
Dr Peter Vajkoczy, Neurosurgeon at the Department of Neurosurgery, University Hospital, Mannheim, and the main author of the study comments: "While our understanding of cerebral vasospasm has continued to improve, a solution to this challenge is yet to be found. However, these results are certainly promising and it is important that these findings are assessed and confirmed in a larger population to identify how clazosentan may have an impact in clinical practice."
The July edition of JNS also carries an editorial focusing on the clazosentan study. Dr Neal Kassell, Professor and Co-chairman of the Department of Neurological Surgery at the University of Virginia comments: "It is encouraging to finally, after nearly one-half century of futile investigations, be able to introduce into clinical trials an agent that, based on experimental studies, has a real potential for preventing vasospasm and, based on preliminary clinical studies, appears to be without significant side effects (including hypotension), as well as exhibiting a suggestion of efficacy."
Following detailed discussions with regulatory authorities worldwide, the findings of this study have already led to the initiation of a comprehensive Phase IIb/III development programme for clazosentan. A multi-centre, international, double-blind, randomized, placebo-controlled, parallel group, dose-finding study CONSCIOUS-1 (Clazosentan to Overcome Neurological iSChemia and Infarct OccUrring after Subarachnoid hemorrhage) will analyse the efficacy of 3 dose levels of clazosentan in preventing the occurrence of cerebral vasospasm following SAH, assessed by angiography. As a secondary endpoint, the study will also assess the ability of clazosentan to reduce the occurrence of early morbidity/mortality as well as overall safety and tolerability of the drug.
CONSCIOUS-1 is expected to recruit 400 patients in approximately 70 centers in 13 countries worldwide. Study results are expected in the first half of 2006. These results will determine the need, size and duration of a Phase III study.
Two pre-clinical studies suggest impact of clazosentan on endothelin receptors A and B This study follows the publication in the June edition of the JNS of two pre-clinical studies which characterised the inhibitory effect of clazosentan on endothelin A (ETA) receptor mediated contraction and endothelin B (ETB) receptor mediated relaxation.3,4
References:
1. Vajkoczy P, Meyer B, Weidauer S et al. Clazosentan (AXV-034343), a selective endothelin A receptor antagonist, in the prevention of cerebral vasospasm following severe aneurysmal subarachnoid hemorrhage: a randomized, double-blind, placebo-controlled, multicenter, Phase IIa study. Journal of Neurosurgery July 2005. 103, 9-17.
2. Harrod, CG, Bendok BR, Batjer HH et al. Prediction of cerebral vasospasm in patients presenting with aneurysmal subarachnoid hemorrhage: a review. Neurosurgery. April 2005. 56, 633-652.
3. Vatter H, Zimmermann M, Tesanovic V et al. Cerebrovascular characterization of clazosentan, the first nonpeptide endothelin receptor antagonist clinically effective for the treatment of cerebral vasospasm. Part I: Inhibitory effect on endothelinA receptor–mediated contraction. Journal of Neurosurgery. June 2005. 102, 1101-1107.
4. Vatter H, Zimmermann M, Tesanovic V et al Cerebrovascular characterization of clazosentan, the first nonpeptide endothelin receptor antagonist shown to be clinically effective for the treatment of cerebral vasospasm. Part II: Effect on endothelinB receptor–mediated relaxation. Journal of Neurosurgery. June 2005. 102, 1108-1114.
5. Wolf PA. Epidemiology of intracerebral haemorrhage. In: Carlos SK, Louis RC, editors. Intracerebral haemorrhage. United States of America: Butterworth Heinemann, 1996: 23.
All latest news from the category: Studies and Analyses
innovations-report maintains a wealth of in-depth studies and analyses from a variety of subject areas including business and finance, medicine and pharmacology, ecology and the environment, energy, communications and media, transportation, work, family and leisure.
Back to home
Newest articles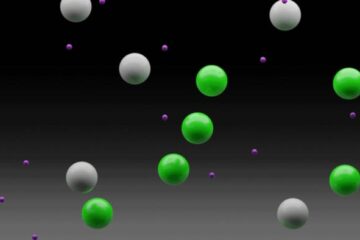 Strong winds power electric fields in the upper atmosphere
What happens on Earth doesn't stay on Earth. Using observations from NASA's ICON mission, scientists presented the first direct measurements of Earth's long-theorized dynamo on the edge of space: a wind-driven electrical…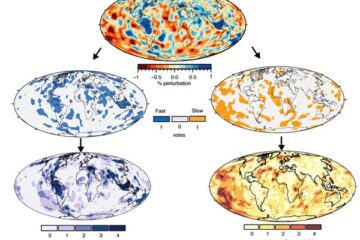 Geophysicists detect electron dance deep inside the Earth, with a Twist
A new study detects the unique seismological signature of an electron spin crossover in the deep Earth. Most are aware that electrons are negatively charged particles that surround the nucleus…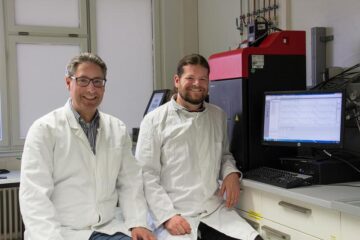 A mould dominates the eukaryotic microbiota in Parkinson's disease patients
Furtwangen University study suggests for the first time a link between Parkinson's disease and the eukaryotic microbiota in the gut. Parkinson's disease is characterised by a slow, progressive loss of…