Teen-agers with Type 1 diabetes already developing cardiovascular disease
USC study shows that boys with diabetes are at particular risk
Youths with type 1 diabetes, especially boys, already show early signs of cardiovascular disease by their teen-age years, according to researchers from the Keck School of Medicine of the University of Southern California and Childrens Hospital Los Angeles.
Teen-age boys with type 1 diabetes showed evidence of greater atherosclerosis, a thickening of the artery walls, than those without diabetes, according to the study. Researchers also noted that boys with diabetes who smoked, inhaled second-hand smoke or had unfavorable levels of blood lipids-such as cholesterol-tended to have even thicker artery walls. The team presented its findings at the American Diabetes Association's 65th Scientific Sessions.
"This would suggest that aggressive anti-smoking strategies be employed, as well as perhaps a more aggressive approach to treat lipid abnormalities. But this requires further investigation," says study senior author Francine R. Kaufman, M.D., professor of pediatrics at the Keck School and head of the division of endocrinology and metabolism at Childrens Hospital Los Angeles (CHLA). Maria Karantza, M.D., endocrinology fellow at CHLA, presented the data.
Researchers compared 90 teen-age boys and girls with type 1 diabetes to 16 other teens the same age without the disease. In each participant, they looked at the intima-media thickness (IMT) of the common carotid artery-basically, the thickness of the wall of the main neck artery. That thickness can hint at atherosclerosis progression.
Atherosclerosis, an accumulation of cholesterol-containing plaques along the artery walls, can eventually cause heart attack, angina and stroke.
The researchers found that teen-age boys, but not girls, with type 1 diabetes had significantly higher IMT than those without type 1 diabetes. IMT was higher among boys with poor glucose control, exposure to smoke, and higher total cholesterol and apoliprotein B levels. Apoliprotein B (apoB) is a nonfat particle in the blood that helps transport low-density lipoprotein (LDL), the so-called "bad" cholesterol.
In girls, IMT tended to be higher among those with a family history of cardiovascular disease and lower among those with favorable levels of high-density lipoprotein, the so-called "good" cholesterol.
Kaufman noted that researchers also tested for certain markers in the blood that are related to inflammation of the inner artery walls. Researchers believe these markers, such as fibrinogen, may indicate heightened inflammatory processes along the artery walls and more imminent risk of cardiovascular disease. However, researchers found no relationship between levels of these markers and IMT in the teen-agers.
Researchers also are unsure why the teen-age girls with type 1 diabetes fared better on IMT measurements than boys. "Girls appear to have a gender benefit, as do pre-menopausal women without diabetes," Kaufman says. "It is not known how long this gender benefit persists in teens and young adults."
In a separate study, Karantza, Kaufman and their colleagues also looked at the role of the up-and-coming marker called C-reactive protein in assessing cardiovascular disease risk among teen-agers with type 1 diabetes.
The team found that among 74 teens with type 1 diabetes, those who had a C-reactive protein level of 1.0 or above also had unfavorable levels of blood lipids, such as LDL, triglycerides and lipoprotein(a). Known as dyslipidemia, this condition is linked to heart disease risk. The teens also had elevated levels of ApoB.
"C-reactive protein may be a useful marker in youth to detect endothelial inflammation that clusters with dyslipidemia and contributes to increased cardiovascular risk in this disease," Kaufman says.
Media Contact
Richard Stone
EurekAlert!
All latest news from the category: Studies and Analyses
innovations-report maintains a wealth of in-depth studies and analyses from a variety of subject areas including business and finance, medicine and pharmacology, ecology and the environment, energy, communications and media, transportation, work, family and leisure.
Back to home
Newest articles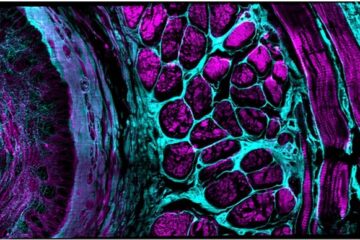 Enhancing the workhorse
Artificial intelligence, hardware innovations boost confocal microscope's performance. Since artificial intelligence pioneer Marvin Minsky patented the principle of confocal microscopy in 1957, it has become the workhorse standard in life…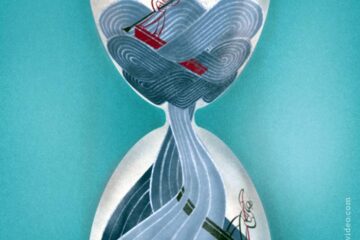 In the quantum realm, not even time flows as you might expect
New study shows the boundary between time moving forward and backward may blur in quantum mechanics. A team of physicists at the Universities of Bristol, Vienna, the Balearic Islands and…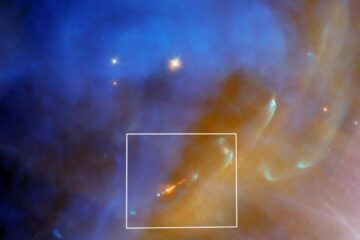 Hubble Spots a Swift Stellar Jet in Running Man Nebula
A jet from a newly formed star flares into the shining depths of reflection nebula NGC 1977 in this Hubble image. The jet (the orange object at the bottom center…