Cancer survivors may be at higher risk for cognitive dysfunction
More research needed to clarify cause and extent of impairment, say USC psychologists

Cancer survivors are twice as likely to develop cognitive problems as individuals who have never been treated for cancer, according to an article in the June 1 Journal of the National Cancer Institute. Previous research has raised concerns about a possible link among cancer, cancer therapies and cognitive dysfunction. This study found that long-term cancer survivors were at increased risk of cognitive impairment. An accompanying editorial urged a cautious interpretation of the results pending further research.
In the study, USC psychologists studied 702 cancer survivors and their cancer-free twins in the Swedish Twin Registry. Studying twins removes statistical influences from genetic or early childhood causes of both cancer and cognitive deficits. Working with colleagues at the Karolinska Institute and Gothenberg University in Sweden, the researchers evaluated the survivors through a standardized mental status interview.
Participants were scored on a scale from zero to three. Anyone who scored a three, defined as having verbal, orientation or recall problems that interfere with daily life, was considered to have cognitive dysfunction. "The twin who had cancer was more likely to have some sort of cognitive dysfunction," said Beth Meyerowitz, professor of psychology in the USC College of Letters, Arts and Sciences. About 15 percent of the cancer survivors in the study showed cognitive dysfunction.
Previous studies have found cognitive problems in short-term cancer survivors, said coauthor Lara Heflin, a doctoral student in psychology at USC. This study is the first to find significant cognitive differences between long-term survivors and cancer-free individuals, she said, and to focus on older adult survivors. "This suggests that possibly the cognitive dysfunction gets worse over time with increased survival duration," Heflin said.
The comparison with cancer-free twins means that the increased dysfunction cannot be attributed to the normal aging process. The researchers also found a doubled risk of dementia in the survivor group. However, the result was not statistically significant.
Heflin plans to study patient data from Los Angeles County's Cancer Surveillance Project and USC's Alzheimer Disease Research Center to investigate the possible link between dementia and cancer.
The study does not suggest a cause for the cognitive problems in cancer survivors. The researchers excluded survivors of tumors that directly affect the central nervous system.
One possibility is that chemotherapy or other cancer treatments may cause long-term damage. The researchers plan a follow-up study comparing survivors who received different treatments. "If, five, eight, 10 years down the line, having had that treatment is going to increase a person's risk of dementia, that's something that should be considered by the physician and the patient," Meyerowitz said. "Maybe a lower dose might be useful for the cancer but would reduce risk of cognitive dysfunction."
"Those with cancer might also be advised to have their cognition monitored as part of long-term follow-up," added Margaret Gatz, professor of psychology at USC and foreign adjunct professor of medical epidemiology and biostatistics at the Karolinska Institute.
Media Contact
Carl Marziali
EurekAlert!
All latest news from the category: Studies and Analyses
innovations-report maintains a wealth of in-depth studies and analyses from a variety of subject areas including business and finance, medicine and pharmacology, ecology and the environment, energy, communications and media, transportation, work, family and leisure.
Back to home
Newest articles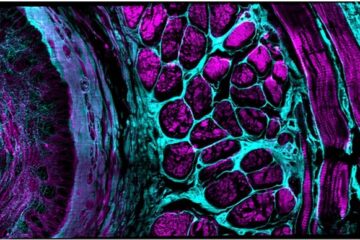 Enhancing the workhorse
Artificial intelligence, hardware innovations boost confocal microscope's performance. Since artificial intelligence pioneer Marvin Minsky patented the principle of confocal microscopy in 1957, it has become the workhorse standard in life…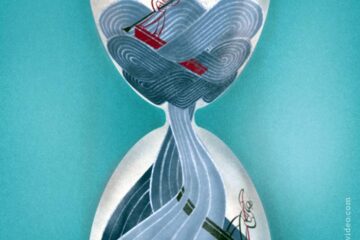 In the quantum realm, not even time flows as you might expect
New study shows the boundary between time moving forward and backward may blur in quantum mechanics. A team of physicists at the Universities of Bristol, Vienna, the Balearic Islands and…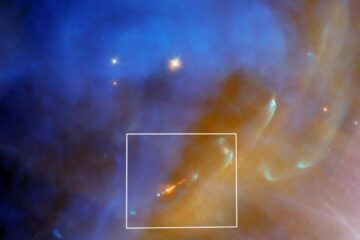 Hubble Spots a Swift Stellar Jet in Running Man Nebula
A jet from a newly formed star flares into the shining depths of reflection nebula NGC 1977 in this Hubble image. The jet (the orange object at the bottom center…