Study Suggests Online Learning Can Break Down Barriers
Online learning resources and mentoring programmes could boost the number of students from disadvantaged backgrounds entering higher education, according to a pioneering Kingston University study. Measures like these could also improve undergraduates' chances of getting a good degree. The Widening Access and Success research project has investigated how e-learning can encourage students from a more diverse range of backgrounds to apply for university as well as improving overall student success rates. Funded by Atlantic Philanthropies Research, the £340,000 project has taken three years to complete.
Experts have been working with students on access courses at the University's partner further education colleges to see how Kingston's virtual learning environment Blackboard could help increase applications to university. More than 80 per cent of students surveyed were aged 25 or over and the first in their families to consider higher education, project leader Deputy Vice-Chancellor Professor Caroline Gipps said.
As well as having access to 24-hour online resources such as lecture notes and handouts, they were able to find out about the experiences of current Kingston undergraduates from similar backgrounds through a mentoring programme. "These students often had misconceptions about both the workload and nature of assignments at university," Professor Gipps said.
"They were also concerned about how they would balance their studies with family life and fit in with younger students. The online learning resources proved particularly useful for students who may have had to miss classes to look after their children, while access to mentors helped alleviate many of their anxieties."
Blackboard also enabled students to make virtual tours to universities around the country and provided step-by-step guidance on how to apply to higher education institutions, Professor Gipps said.
In the second stage of their study, researchers consulted more than 1,000 first year students at Kingston about their use of Blackboard. The publication of lecture notes, handouts, timetables and submission deadlines all helped students to plan ahead, Professor Gipps said. "In addition, the discussion boards opened up communication between students doing the same topic and enabled them to ask tutors questions they might have found difficult to raise in class," she said. Lecturers reported that the online resources had led to marked improvements in the way students were preparing for assignments and exams, Professor Gipps added.
The project findings will be presented at a seminar at the University's Kingston Hill campus on Friday 27 May. Professor Diana Laurillard, head of the Department for Education and Skills' e-learning strategy unit, will deliver the keynote speech.
All latest news from the category: Studies and Analyses
innovations-report maintains a wealth of in-depth studies and analyses from a variety of subject areas including business and finance, medicine and pharmacology, ecology and the environment, energy, communications and media, transportation, work, family and leisure.
Back to home
Newest articles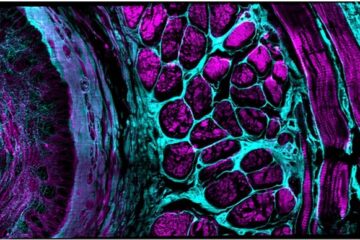 Enhancing the workhorse
Artificial intelligence, hardware innovations boost confocal microscope's performance. Since artificial intelligence pioneer Marvin Minsky patented the principle of confocal microscopy in 1957, it has become the workhorse standard in life…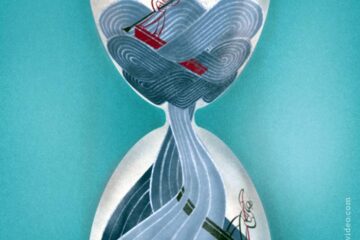 In the quantum realm, not even time flows as you might expect
New study shows the boundary between time moving forward and backward may blur in quantum mechanics. A team of physicists at the Universities of Bristol, Vienna, the Balearic Islands and…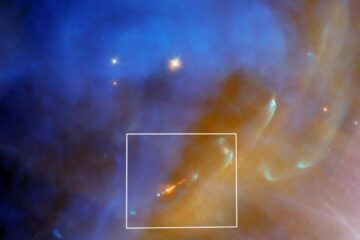 Hubble Spots a Swift Stellar Jet in Running Man Nebula
A jet from a newly formed star flares into the shining depths of reflection nebula NGC 1977 in this Hubble image. The jet (the orange object at the bottom center…