Study tackles aging issues of adults with developmental disabilities
Nurse practitioners detect health problems not addressed by caregivers
Some 4.5 million Americans have a developmental disability. As people live longer, adults with developmental disabilities are no exception, yet their conditions also bring aging-related challenges. A new study by UCLA and Casa Colina Centers for Rehabilitation reports that a geriatric evaluation and follow-up visits by a nurse practitioner can detect and reduce health problems in this population that often go unaddressed by the healthcare system.
Published in the June edition of the Journal of Applied Research in Intellectual Disabilities, the research suggests that a health screening by a nurse practitioner and follow-up home visits can significantly lower the number of health risks experienced by a person growing older with a developmental disability.
"Persons with developmental disabilities often live in residential settings or with aging parents, who may be growing frail, ill or no longer able to care for them," explained Joan Earle Hahn, assistant professor at the UCLA School of Nursing and consultant to the UCLA Tarjan Center for Developmental Disabilities.
"As these children grow older, they encounter health problems related to their disability," she added. "For example, people with Down syndrome often age prematurely and are at higher risk than the general public of developing cataracts and Alzheimer's disease."
"We found that an in-home prevention program may play an invaluable role in identifying and addressing these issues before they become major health risks," noted Harriet Aronow, associate professor at the University of La Verne and research psychologist at Casa Colina Centers for Rehabilitation.
The research team studied 201 adults with disabilities who were living in non-institutional settings without nursing care. Their ages ranged from 19 to 79. The study aimed to test whether a comprehensive assessment followed by quarterly in-home visits over a year by a nurse practitioner could improve this population's health.
The team found a wide array of health problems among the research group, including:
Only 32 percent of 167 adults received age-appropriate health screenings, such as for cholesterol, blood pressure, hearing and vision.
59 percent were overweight or obese.
37 percent rated their oral health as fair or poor.
35 percent had experienced recent falls.
33 percent had moderate to severe pain.
28 percent did not exercise regularly.
In contrast, the adults' health strengths were positively linked to how well they felt integrated into their community and satisfied with their lives. These findings proved unrelated to age, gender and medical care, and were inversely correlated with depression.
"One of the things our research shows is that we really need to develop and investigate programs that promote healthy aging," said Aronow. "We need to help people identify their health risks and strengths, and learn self-care strategies to promote and maintain wellness."
Seventy members of the research sample received a thorough in-home health assessment by a nurse practitioner and an average of three follow-up visits. Each adult averaged five active health problems, with some having as many as 14 problems per person. More than half of the group was obese or overweight, and 20 percent showed symptoms of depression. Hearing loss and pain were also widespread.
"The nurse practitioners detected health problems that affected people's daily function yet had not been adequately addressed," noted Hahn. "The nurses sat down with each person and explained how to address these problems, such as adjusting one's diet for weight loss, starting an exercise program or eating more fiber. This is what nurses do easily and very well."
The nurses proposed 1,000 recommendations for 70 people and reduced the average number of health risks from nearly 5 to 3.5 per person. Of their suggestions, 42 percent were preventive, such as annual health checkups, mammograms, vision and hearing tests, flu shots, daily oral hygiene and regular exercise; 37 percent involved teaching patients how to take care of health risks on their own; and 14 percent provided referrals to a specialist or physician for testing or treatment of an active health problem.
"Our findings emphasize the value of nurses conducting comprehensive geriatric assessments and taking the time to help people learn about their health," said Hahn. "Advanced-practice nurses are experts in detecting health problems and teaching people how to manage them."
Media Contact
Elaine Schmidt
EurekAlert!
All latest news from the category: Studies and Analyses
innovations-report maintains a wealth of in-depth studies and analyses from a variety of subject areas including business and finance, medicine and pharmacology, ecology and the environment, energy, communications and media, transportation, work, family and leisure.
Back to home
Newest articles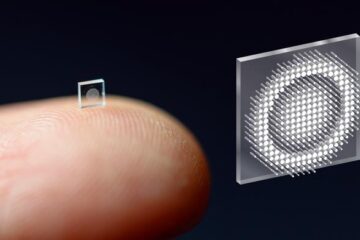 Researchers shrink camera to the size of a salt grain
Micro-sized cameras have great potential to spot problems in the human body and enable sensing for super-small robots, but past approaches captured fuzzy, distorted images with limited fields of view….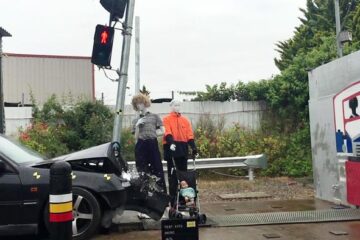 World-first product will be a lifesaving traffic stopper
Game-changing technology to design traffic lights that absorb kinetic energy, stopping them from crumpling when hit by a vehicle, will prevent thousands of fatalities and injuries each year and make…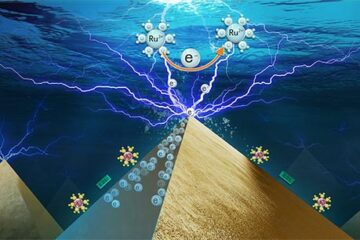 Scientists capture electron transfer image in electrocatalysis process
The involvement between electron transfer (ET) and catalytic reaction at electrocatalyst surface makes electrochemical process challenging to understand and control. How to experimentally determine ET process occurring at nanoscale is…