Group-based education improves diabetes self-management
Patients with type 2 diabetes who participate in group education programs to manage their disease show measurable improvement and require less medication, according to a systematic review of current evidence.

Group-based education resulted in improved diabetes control as reflected by blood glucose levels and patients' knowledge of diabetes. Evidence also suggested that participants in diabetes group education programs may reduce their blood pressure and body weight and increase self-empowerment, quality of life, self-management skills and treatment satisfaction.
Patient management programs, however, are not routinely used to treat people with diabetes.
Trudi Deakin, Ph.D, of Burnley, Pendle and Rossendlae primary care trust and a diabetes research dietician at Burnley General Hospital in England, led a team that reviewed 11 studies involving 1,532 patients with type 2 diabetes to assess the effects of group-based (six or more participants) patient-centered diabetes training in both the short (four to six months) and long term (12 to 14 months). The researchers also assessed the effects of training on clinical, lifestyle and psychosocial outcomes.
"The … review shows that group education for diabetes mellitus works and should move forward, especially because it's cost-effective. The results should encourage more research in this area," Deakin says.
The review appears in the most recent issue of The Cochrane Library, a publication of The Cochrane Collaboration, an international organization that evaluates medical research. Systematic reviews draw evidence-based conclusions about medical practice after considering both the content and quality of existing medical trials on a topic.
Type 2 diabetes is a progressive disease characterized by high levels of blood glucose resulting from defects in insulin production, insulin action, or both, and can lead to high blood pressure, cardiovascular disease, blindness, kidney disease, limb amputations and premature death.
The disease is associated with physical inactivity, older age, obesity, family history of diabetes and is more prevalent in African Americans, Hispanic/Latino Americans, American Indians, and some Asian Americans and Native Hawaiians and other Pacific Islanders.
Patients can minimize the effects of diabetes by taking medication and also by making lifestyle changes such as improving their diet and getting exercise which lower blood glucose levels, control blood pressure, and improve cholesterol levels. Studies have shown that such lifestyle changes can delay or prevent the onset of diabetes in patients who are high risk. However, getting patients to comply with treatment recommendations has been a longstanding challenge for health-care practitioners.
According to the World Health Organization, about 3.2 million deaths every year are attributable to diabetes complications. The Centers for Disease Control and Prevention estimates that as of 2002, 18.2 million people in the United States had diabetes, with 1.3 million new U.S. cases are diagnosed each year.
" Patient-centered strategies such as those in the review should be used. It's an inexpensive way to go and the effects as shown in the review are consistent and large enough to be meaningful," says Richard Surwit, Ph.D., chief of the Division of Medical Psychology and vice chairman for research at Duke University Medical Center. "All meta-analyses have their limitations, but this one lends credence to that these programs seem to work," he says.
Deakin notes that patient-centered programs are vital in developing the knowledge, skills and confidence required for people to self-manage their diabetes. "Education to individuals, not just verbal communication but in other forms such discovery learning usual visual aids, is very important," Deakin says. "One-on-one this takes time, but spending time with individuals in a group format and having the peer support makes it work in more than one way."
Other challenges inherent in such programs include finding ways to reach communities and ensuring that patients return for follow-up visits. "Certainly dropout has been a problem in diabetes education programs in the past," Deakin says. "We just have to get patients fully engaged from the start."
In terms of access to diabetes information, Deakin says, "Education programs must be delivered in places that are accessible to the community, that are near to where patients live; supermarkets tours, for example, can help people learn what to eat and when to eat and to read labels." Patients with low or no literacy also may be more difficult to reach, Deakin adds. "If literacy is a problem, we have to deliver education in another format that people don't have to read."
Deakin T, McShane CE, Cade JE, Williams RDRR. Group based training for self-management strategies in people with type 2 diabetes mellitus (Review). The Cochrane Database of Systematic Reviews 2005, Issue 2.
The Cochrane Collaboration is an international nonprofit, independent organization that produces and disseminates systematic reviews of health care interventions and promotes the search for evidence in the form of clinical trials and other studies of interventions.
All latest news from the category: Studies and Analyses
innovations-report maintains a wealth of in-depth studies and analyses from a variety of subject areas including business and finance, medicine and pharmacology, ecology and the environment, energy, communications and media, transportation, work, family and leisure.
Back to home
Newest articles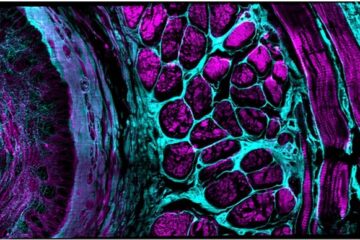 Enhancing the workhorse
Artificial intelligence, hardware innovations boost confocal microscope's performance. Since artificial intelligence pioneer Marvin Minsky patented the principle of confocal microscopy in 1957, it has become the workhorse standard in life…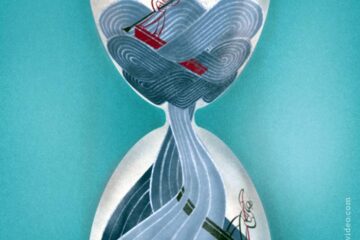 In the quantum realm, not even time flows as you might expect
New study shows the boundary between time moving forward and backward may blur in quantum mechanics. A team of physicists at the Universities of Bristol, Vienna, the Balearic Islands and…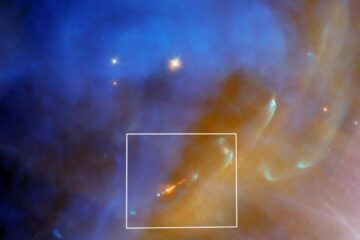 Hubble Spots a Swift Stellar Jet in Running Man Nebula
A jet from a newly formed star flares into the shining depths of reflection nebula NGC 1977 in this Hubble image. The jet (the orange object at the bottom center…