Exercise in cold water may increase appetite
Exercise in cold water instead of warm water may increase people's appetites, making it harder for them to lose extra pounds, a University of Florida study finds.

Results indicate people may consume more calories after exercising in cold water, according to Lesley White, a UF researcher who designed the study to better understand why aquatic exercise is often less successful than equal amounts of jogging or cycling for people who want to lose weight. "It's possible that individuals who exercise in cooler water may have an exaggerated energy intake following exercise, which may be a reason why they don't lose as much weight," said White, an assistant professor in the College of Health and Human Performance. "So it may not be the exercise itself that causes the problem because you can match the exercise energy expenditure; rather it's the increased eating after the exercise is over."
White said her research is not meant to suggest that swimming or aquatic exercise is ineffective for building physical fitness. In fact, water exercise is suggested for people who are overweight because the buoyancy given by the water makes exercising easier for people with joint or balance problems. "Water exercise is an excellent activity for many people, particularly those with joint disorders, thermal regulatory problems and balance or coordination difficulties," she said. "However, an earlier study reported that women who swam did not lose as much weight as those who jogged or cycled."
For her study, published in February in the International Journal of Sport Nutrition and Exercise Metabolism, White tracked the energy used by 11 UF students as they rode a stationary bicycle submerged in water for 45 minutes. The students exercised in cold water of 68 degrees Fahrenheit and warm water of 91.4 degrees Fahrenheit. The same students, ages 21 to 31, also spent 45 minutes resting. The study found the students used a similar amount of energy during the exercises, 517 calories in the cold water and 505 in the warm water. Students expended 123 calories while resting.
After each exercise session and the rest period, the students were allowed into a room to measure their blood pressure and heart rates. They were left to rest for one hour in the same room and had free access to a standard assortment of food of known caloric values. However, the students didn't know their caloric intake was going to be measured. "We found that during the recovery period when the subjects had access to an assortment of foods that significantly more calories were eaten after exercise in cold water compared to exercise in warm water or at rest," White said.
Caloric intake after exercise in cold water was 44 percent higher than exercise in warm water and 41 percent higher than in the resting periods. The students consumed a mean 877 calories after exercise in cold water, 608 calories after exercise in warm water and 618 after resting periods. "This is a preliminary study, which suggests that environmental conditions during exercise may influence post-exercise appetite," White said. Individuals should consider the kinds of foods they eat after exercise, she added.
White suggested that body temperature might have some influence over post-exercise appetite. A previous study by her colleague Dr. Rudolph Dressendorfer indicated that body temperature at the end of exercise can affect post-exercise appetite. "Aquatic exercise is widely used in weight-loss programs, especially for those people with orthopedic concerns," said Dressendorfer, an adjunct professor with the faculty of physical education and recreation at the University of Alberta and a physical therapist. "The practical implication of this study is that cold water temperature could frustrate weight loss by increasing caloric intake. This study also provides some theoretical insight to the mechanism of appetite after exercise."
All latest news from the category: Studies and Analyses
innovations-report maintains a wealth of in-depth studies and analyses from a variety of subject areas including business and finance, medicine and pharmacology, ecology and the environment, energy, communications and media, transportation, work, family and leisure.
Back to home
Newest articles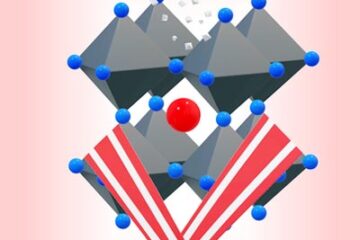 Perovskite solar cells soar to new heights
Metal halide perovskites have been under intense investigation over the last decade, due to the remarkable rise in their performance in optoelectronic devices such as solar cells or light-emitting diodes….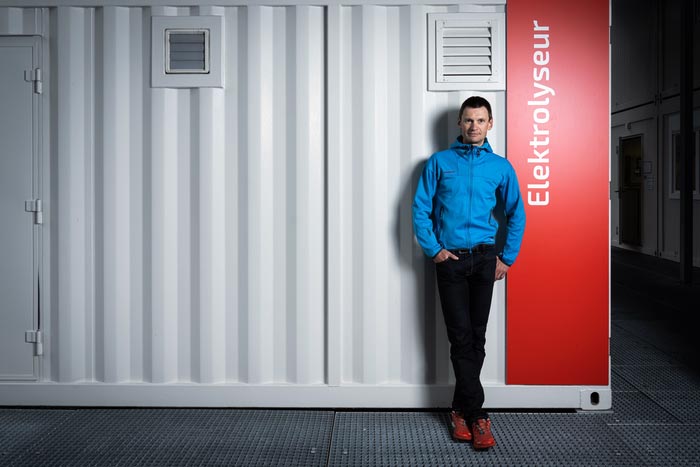 Blue hydrogen can help protect the climate
An international group of researchers led by the Paul Scherrer Institute and the Heriot-Watt University has carried out in-depth analyses of the climate impact of blue hydrogen. This is produced…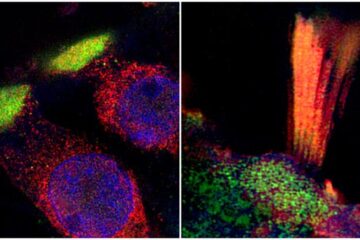 Genes associated with hearing loss visualised in new study
Researchers from Uppsala University have been able to document and visualise hearing loss-associated genes in the human inner ear, in a unique collaboration study between otosurgeons and geneticists. The findings…