Study identifies possible marker for efficacy of gefitinib in lung cancer patients
Patients with advanced non–small-cell lung cancer (NSCLC) whose tumor cells contain extra copies of the epidermal growth factor receptor (EGFR) gene may be more likely to respond to the drug gefitinib (Iressa), and this high gene copy number may be an effective predictor of gefitinib efficacy, according to a new study in the May 4 issue of the Journal of the National Cancer Institute.

NSCLC is the leading cause of cancer death worldwide. In patients with advanced disease, chemotherapy produces only modest survival benefits. However, about 12% to 27% of advanced NSCLC patients respond to tyrosine kinase inhibitors, such as gefitinib and erlotinib (Tarceva). Methods to predict which patients are most likely to respond to these drugs are under development.
To investigate possible predictive markers for gefitinib efficacy, Fred R. Hirsch, M.D., Ph.D., of the University of Colorado Cancer Center in Aurora, and colleagues evaluated EGFR status, gene copy number, and protein expression and Akt activation status in 102 patients with advanced NSCLC.
Amplification or high copy number of the EGFR gene (33 of 102 patients) was associated with a better response rate (36% versus 3%), disease control rate (67% versus 26%), time to progression (9.0 versus 2.5 months), and survival (18.7 versus 7.0 months) compared with patients with a low number or no extra copies of the EGFR gene. A similar association was found for patients with high protein expression (58 of 98 patients) compared with patients with low protein expression. EGFR mutations (15 of 89 patients) were also associated with a better response rate and time to progression. However, further statistical analysis revealed that only high EGFR gene copy number is associated with better survival.
"In conclusion, results from this study demonstrate that gefitinib is most effective in advanced NSCLC patients with high EGFR gene copy number, protein expression, or EGFR mutations. Because only high EGFR gene copy number was associated with prolonged survival … and because [fluorescence in situ hybridization (FISH)] is a readily available clinical test, the EGFR FISH analysis represents an ideal test for selecting candidate NSCLC patients for gefitinib therapy," the authors write.
In an editorial, Frederic J. Kaye, M.D., of the National Cancer Institute and National Naval Medical Center, discusses this new research in the context of other recent studies that have examined the factors that may influence the effectiveness of tyrosine kinase inhibitors. "Unfortunately, it appears that it may be easier to accurately predict drug resistance than drug efficacy," he writes. "Until reliable prognostic tools can be prospectively validated in clinical trials, clinicians will need to balance the desire to minimize false hope while maximizing the ability to offer clinically meaningful benefit to their patients."
Media Contact
Sarah L. Zielinski
EurekAlert!
All latest news from the category: Studies and Analyses
innovations-report maintains a wealth of in-depth studies and analyses from a variety of subject areas including business and finance, medicine and pharmacology, ecology and the environment, energy, communications and media, transportation, work, family and leisure.
Back to home
Newest articles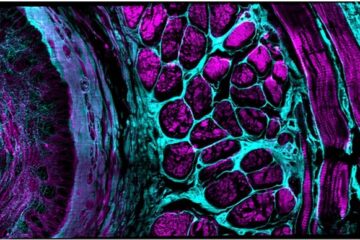 Enhancing the workhorse
Artificial intelligence, hardware innovations boost confocal microscope's performance. Since artificial intelligence pioneer Marvin Minsky patented the principle of confocal microscopy in 1957, it has become the workhorse standard in life…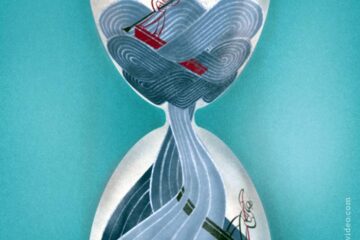 In the quantum realm, not even time flows as you might expect
New study shows the boundary between time moving forward and backward may blur in quantum mechanics. A team of physicists at the Universities of Bristol, Vienna, the Balearic Islands and…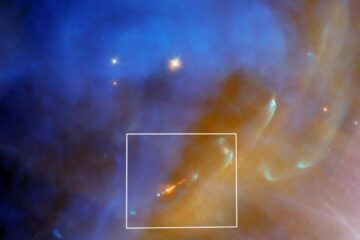 Hubble Spots a Swift Stellar Jet in Running Man Nebula
A jet from a newly formed star flares into the shining depths of reflection nebula NGC 1977 in this Hubble image. The jet (the orange object at the bottom center…