By age 6, children of overweight mothers are also prone to obesity
Study suggests obesity prevention efforts should begin by age 4 for at-risk children

By age six, children of overweight mothers are fifteen times more likely to be obese than children of lean mothers. The research, at The Children's Hospital of Philadelphia and the University of Pennsylvania, showed the strength of genetic influences, and suggests that efforts to prevent obesity should focus on such children at risk, preferably by four years of age. The study appears in the January issue of the American Journal of Clinical Nutrition.
Researchers followed 70 children over a six-year period at Children's Hospital; of that number, 33 had overweight mothers and 37 had lean mothers. During the first two years of age, weight and body composition differed little between the two groups. But the high-risk group (children whose mothers were overweight) had greater overall weight by age four, and both greater weight and more body fat by age six.
"We found dramatic increases in body fat between ages three and six," said lead researcher Robert I. Berkowitz, M.D., chair of Child and Adolescent Psychiatry and executive director of the Behavioral Health Center at The Children's Hospital of Philadelphia. "This suggests that some genes controlling body weight may become active during this period." Among the low-risk group, only one of the 37 children was overweight, suggesting that genetic influences can protect against obesity as well as predisposing to it.
The only environmental influence apparent in the study was family income; lower income was associated with higher body weight, similar to the pattern found in adults. The researchers found no genetic influence for the fathers' weight, possibly because the number of children studied was not large enough. "This research has important implications for preventing obesity," said co-author Virginia A. Stallings, M.D., director of the Nutrition Center in the Division of Gastroenterology and Nutrition and deputy director of the Joseph Stokes Research Institute at Children's Hospital. "It points to an important target group–children whose mothers are overweight. There could be greater benefits to focusing intense prevention efforts toward these children, rather than to the entire pediatric population."
The fact that increased body weight at age four is followed by increased body fat at age six indicates that prevention efforts should begin by age four for overweight children of overweight mothers. "It is not necessary to wait to see increased body fat by age six if the child is already overweight," Dr. Berkowitz said.
"There appears to be an interaction between the genes that control body weight and environmental factors such as increased intake of sweets and fats, as well as inactivity, all of which are associated with the development of childhood obesity," noted Albert J. Stunkard, M.D., of the University of Pennsylvania School of Medicine, a co-author of the study.
Media Contact
Joey Marie McCool
EurekAlert!
All latest news from the category: Studies and Analyses
innovations-report maintains a wealth of in-depth studies and analyses from a variety of subject areas including business and finance, medicine and pharmacology, ecology and the environment, energy, communications and media, transportation, work, family and leisure.
Back to home
Newest articles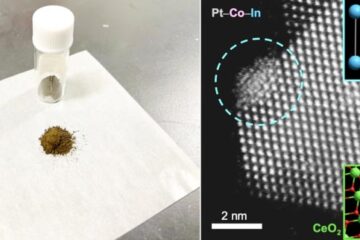 New, highly efficient catalyst for propylene production
Researchers have developed an innovative catalyst for the synthesis of propylene, which has potential benefits for the chemical industry and carbon recycling. Propylene is a colourless, flammable hydrocarbon gas that…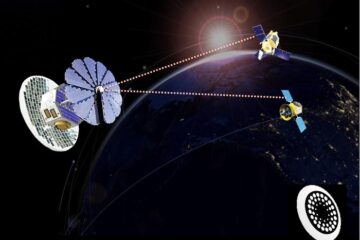 Revolutionize satellite power using laser beaming
The University of Surrey and Space Power are tackling the problem of powering satellites in Low Earth Orbit (LEO) during their eclipse period when they cannot see the sun. By…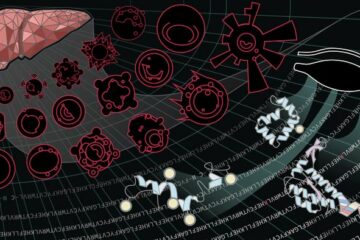 Researchers identify proteins that could predict liver transplant rejection
Finding could help physicians catch rejection earlier and modify immunosuppression. Northwestern University scientist have discovered families of proteins in the body that could potentially predict which patients may reject a…