Study finds cognitive behavior therapy more effective than sleeping pills for treating insomnia
Benefits of non-drug techniques top most popular sleeping pill, Ambien
A study by researchers at Beth Israel Deaconess Medical Center (BIDMC) and Harvard Medical School has found cognitive behavioral therapy (CBT) is more effective than sleeping pills in treating chronic sleep-onset insomnia. The findings, which appear in the Sept. 27 issue of the Archives of Internal Medicine, show non-drug techniques yield better short and long-term results than the most widely prescribed sleeping pill, zolpidem, commonly known as Ambien. It is the first placebo-controlled trial to evaluate the separate and combined effects of CBT and pharmacological therapies in treating insomnia in young and middle-aged adults.
"Sleeping pills are the most frequent treatment for insomnia, yet, CBT techniques clearly were more successful in helping the majority of study participants to become normal sleepers. The pills were found to be only moderately effective compared to CBT and lost their effectiveness as soon as they were discontinued," said study leader Gregg Jacobs, Ph.D., insomnia specialist in the Sleep Disorders Center of BIDMC and an assistant professor of psychiatry at Harvard Medical School. "Our results suggest CBT should now be considered the first line treatment for insomnia, which is experienced on a nightly basis by one-third of the nation's adult population," added Jacobs.
Insomnia affects more than 70 million Americans and is one of the most common complaints brought to physician's offices. Those with the condition experience difficulty initiating or maintaining sleep, often resulting in impaired daytime functioning. In the National Sleep Foundation's 2002 Sleep in America poll, 35 percent of all adults experienced symptoms every night, with 58 percent reporting insomnia at least a few nights per week.
For the study, researchers conducted a randomized, placebo-controlled clinical trial involving 63 young and middle-aged adults with chronic sleep-onset insomnia. Interventions included behavioral and relaxation techniques, pharmacotherapy (using Ambien), or combined therapy compared with placebo.
Researchers measured sleep twice during an eight week treatment period: at mid-treatment when pharmacotherapy subjects were still taking a nightly does of Ambien and at the end of the eight week treatment period when Ambien subjects gradually tapered their medication and then discontinued it entirely. The main outcome measure was sleep-onset latency as shown by patient diaries. Secondary measures included sleep efficiency and total time as derived from the diaries, objective measures of variables using objective sleep recordings, and an assessment of daytime functioning.
Amongst the findings, CBT and combination groups showed the greatest changes in sleep-onset latency at mid-treatment, both registering a 44 percent reduction. Pharmacotherapy subjects showed a modest 29 percent reduction in latency, followed by 10 percent for the placebo group. At the end of the eight-week treatment period, CBT and combination treatment yielded a 52 percent reduction on sleep-onset latency; these improvements were maintained at long-term follow-up.
The moderate improvements observed in the Ambien group at mid-treatment were not maintained after the drug was gradually tapered and then discontinued. In fact, by the end of the eight-week treatment phase, insomnia returned toward baseline levels and did not differ from the placebo group. CBT and combined therapy also produced the greatest improvements in sleep efficiency and number of normal sleepers by the end of treatment on measures of sleep onset latency and sleep efficiency. There was no advantage of combined therapy over CBT alone. No significant differences emerged amongst groups in total sleep time, though all exhibited increases. The results form the objective sleep recordings paralleled the sleep dairy results.
Despite the fact sleeping pills are the most frequently prescribed treatment for insomnia, and newer generation medications are being introduced to the U.S. market, they are not recommended for long-term treatment. This is due to numerous and well-documented side effects such as dependency. Prior studies also indicate that insomnia patients prefer non-drug approaches.
Study co-authors include Edward Franz Pace-Schott, PhD and Robert Stickgold, PhD, of the BIDMC department of psychiatry; Charles W. Otto, M.D., F.C.C.M, of Massachusetts General Hospital and Harvard Medical School.
This research was funded by grants from the National Institutes of Health.
Media Contact
Marty Querzoli
EurekAlert!
All latest news from the category: Studies and Analyses
innovations-report maintains a wealth of in-depth studies and analyses from a variety of subject areas including business and finance, medicine and pharmacology, ecology and the environment, energy, communications and media, transportation, work, family and leisure.
Back to home
Newest articles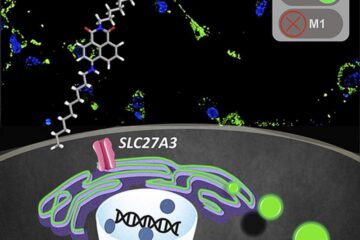 Labeling macrophages …
… associated with cancer progression using a selective dye. M1 and M2 are activated macrophages that protect our immune system and maintain homeostasis. Interestingly, they are characterized by distinct and…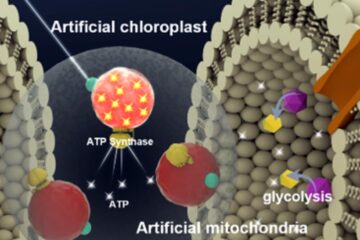 The powerhouse of the future: Artificial cells
Assessing how energy-generating synthetic organelles could sustain artificial cells. Energy production in nature is the responsibility of chloroplasts and mitochondria and is crucial for fabricating sustainable, synthetic cells in the…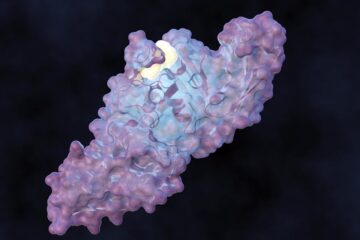 Molecule to disrupt SARS-CoV-2 infection
A team of scientists led by the Department of Energy's Oak Ridge National Laboratory designed a molecule that disrupts the infection mechanism of the SARS-CoV-2 coronavirus and could be used…